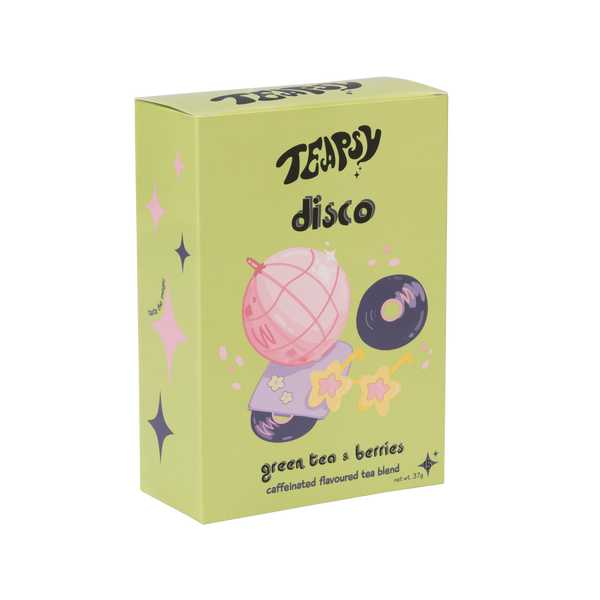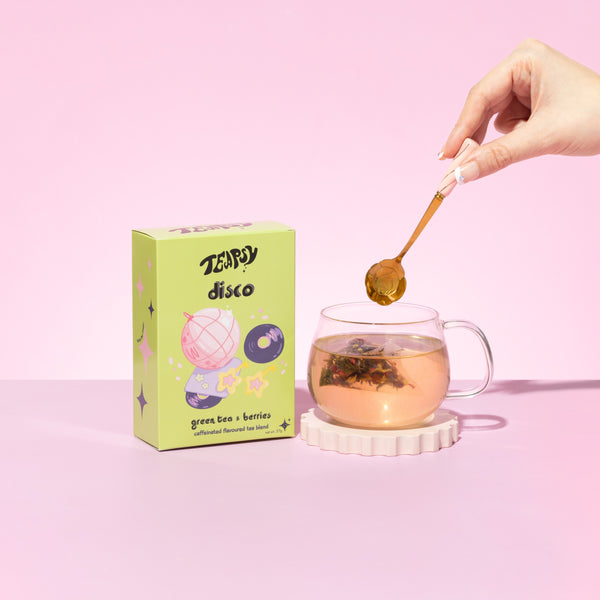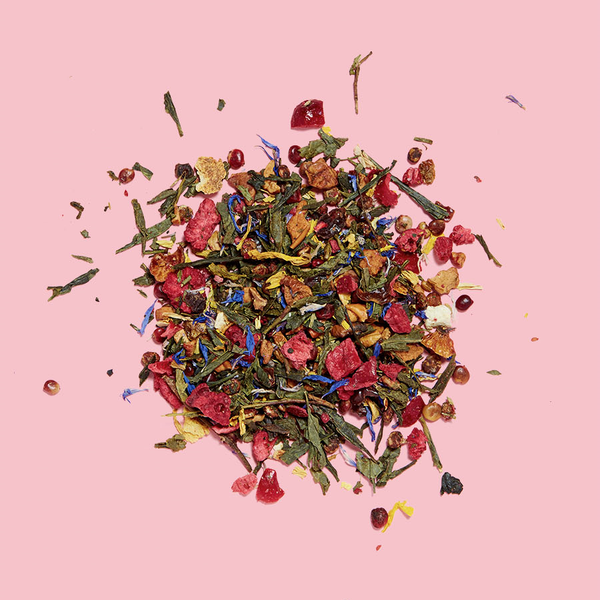 Disco
Green Tea & Berries
Tastes like...
Green Tea
Berries
Chinese Green Tea (35%), Sumac Berries (22%), Apple Pieces, Rosehip, Freeze-dried Raspberry (6%), Freeze-dried Cranberry (4%), Sunflower Petals, Orange Peel, Blue Cornflowers, Natural Flavouring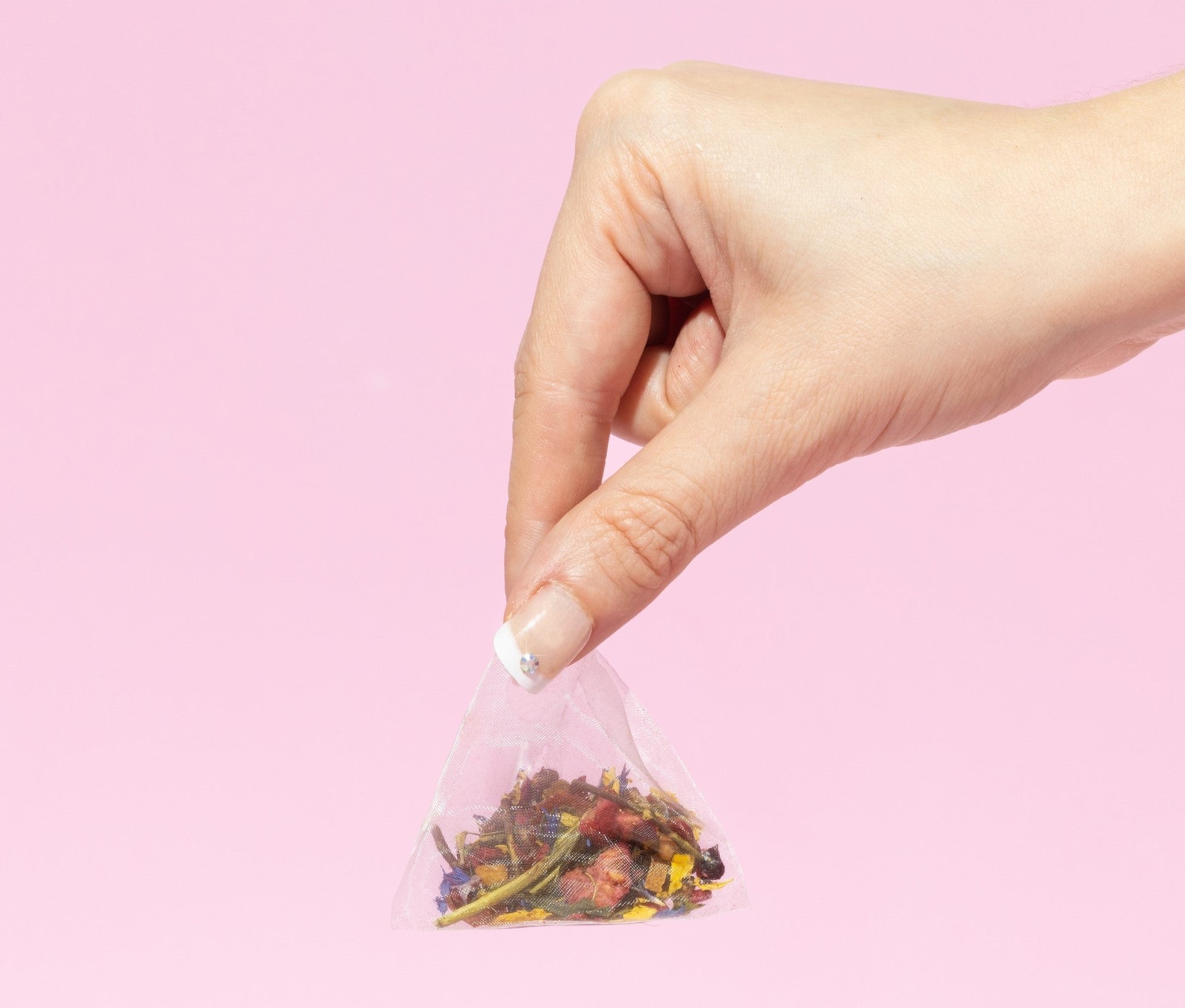 There's just so much in it we don't really know where to start. It's basically a disco ball of flavours! Apples, oranges, raspberries and green tea - It's as good as it sounds. The smell is almost refreshing and the green colour so energizing! Gotta try it with your disco glasses on. Contains naturally occuring caffeine.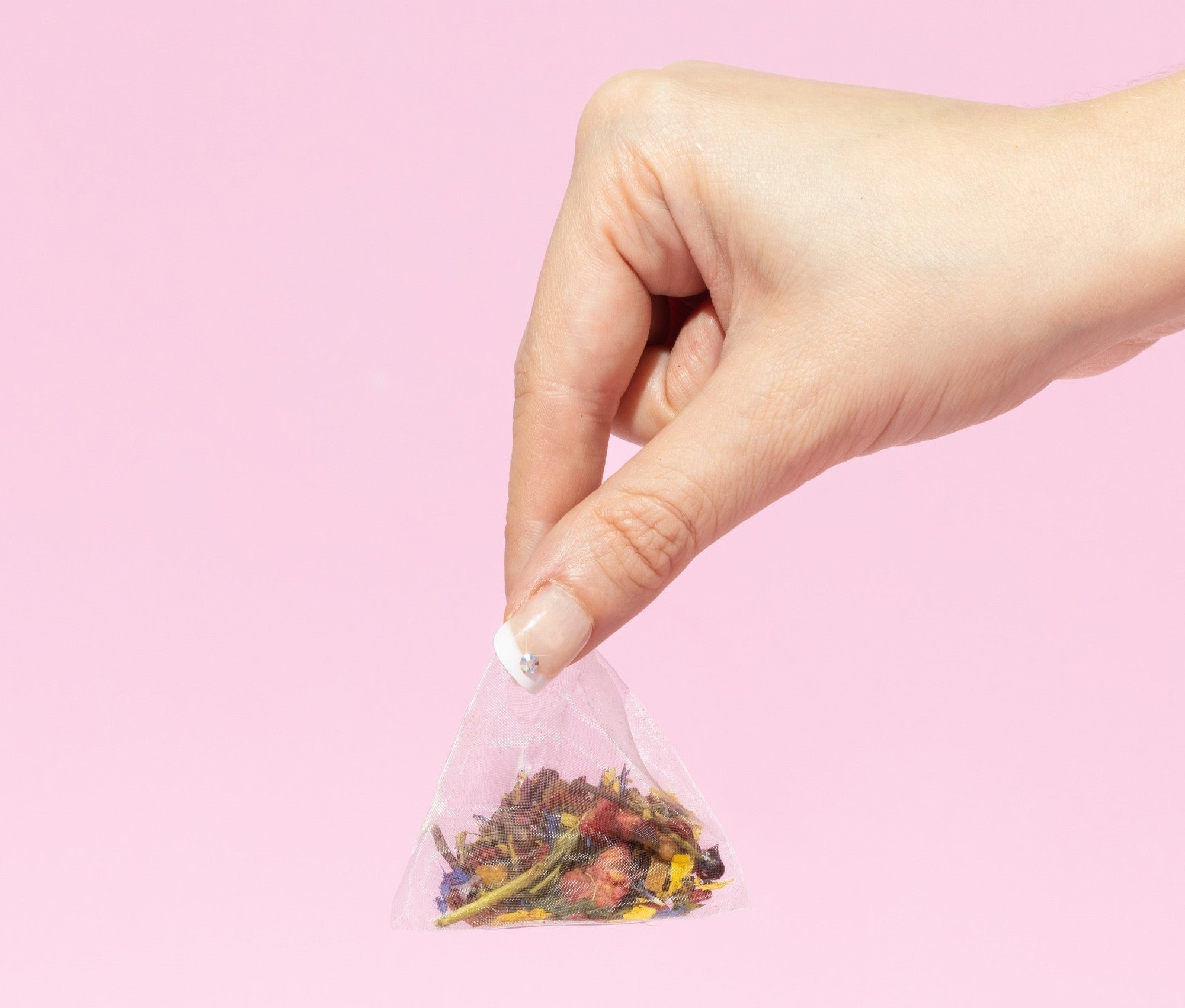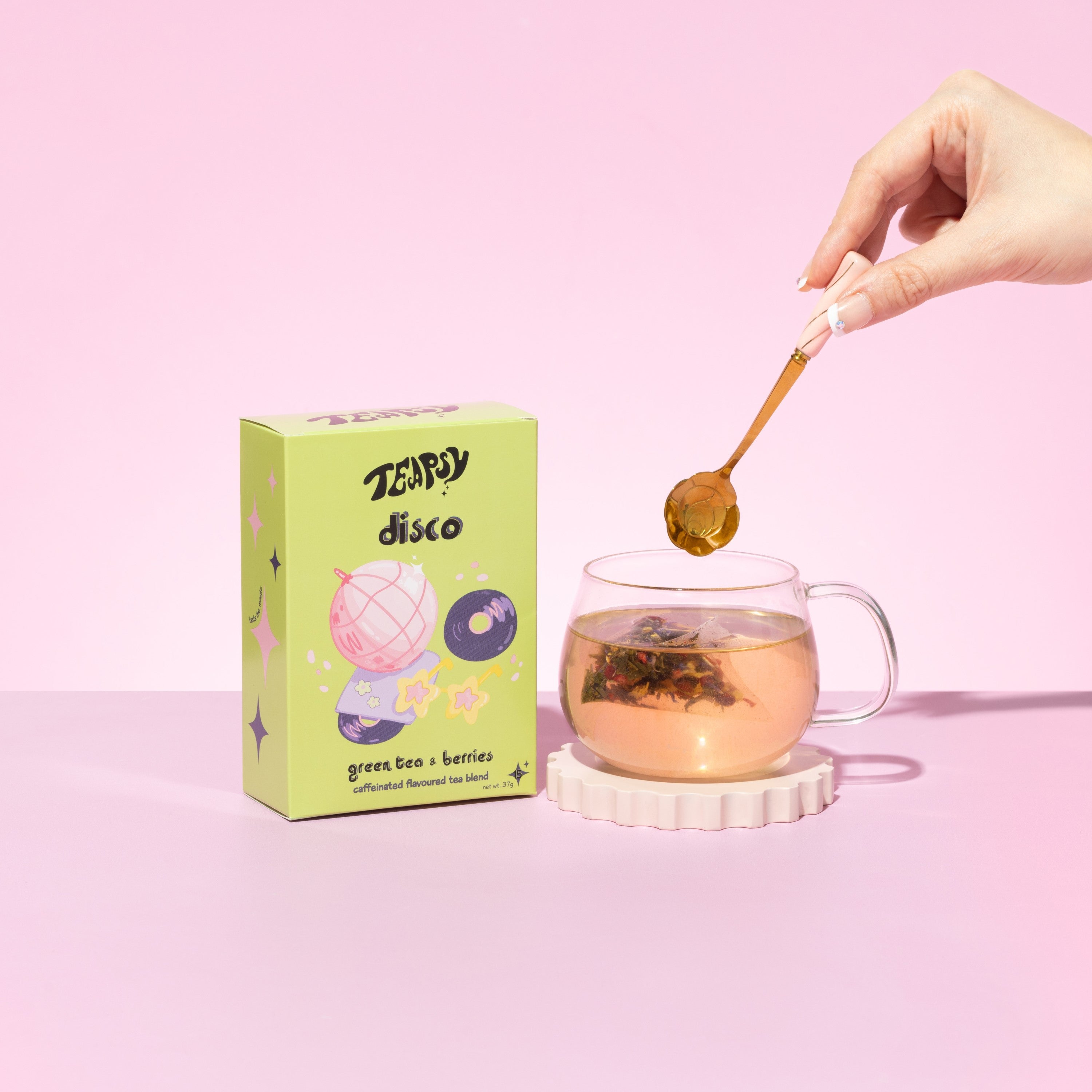 The Story

---
It's party time! Put on your heart-shaped pink sunglasses and dance! All these people around and the music is so funky! You can't help it - your legs immediately start dancing. Feeling fresh, almost euphoric! Oh, oh, oh! That's your favourite song. Enough talking, it's time to dance. The Dancefloor is yours.
Eco-Guide

---
Shipping Info

---
Free Shipping On Orders Over £25! - £2.99 Below.
Free tracking included. Express delivery available.
We only ship in eco friendly cardboard packaging!
Join the tea club!
Subscribe to our newsletter to receive a 10% Discount and discover the world of Teapsy!