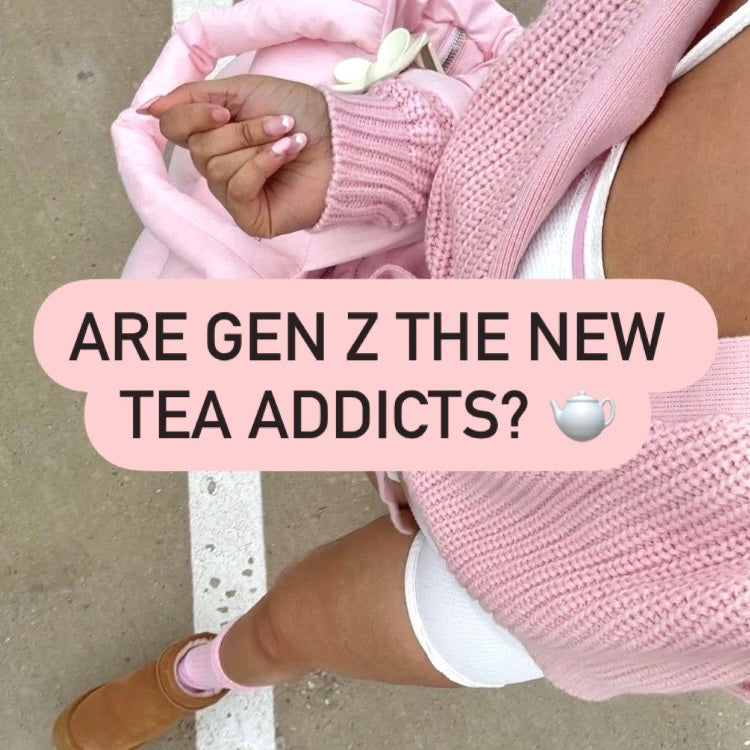 Gen Z, the New Tea Addicts?
Move over coffee and step aside, spirits — Gen Z has chosen tea as the brew of their generation, and we can't really blame them! They are putting down their coffee mugs and swapping out those elaborate cocktail recipes for a delicious, warm cuppa!
But why the sudden shift? Let's spill the tea!

Tea has been around for centuries, but Gen Z is making it cool again. From matcha to herbal blends, young sippers are exploring the wide range of flavors and benefits that tea has to offer. It's not just a beverage anymore; it's an experience. Tea shops with cozy aesthetics are popping up, delicious brands are emerging and it's becoming really hard to resist. Especially with all the benefits that tea has to offer! Tea as a period remedy? Check. Tea as skincare? Check. Tea as sleep-aid? Check. All that goodness AND you keep yourself hydrated at the same time!

What I find truly beautiful is the versatility of tea as a drink. Think about it - it can be just as social as alcohol and coffee, but without the nasty buzz and incoherent conversations. Tea is as clear as a day, bringing people together, regardless of the weather or season. Drink it inside, outside, together, alone - it's all here!

The landscape of lifestyle trends is constantly evolving, but it seems that Gen Z has brewed up something truly special with their love for tea. As coffee and alcohol take a back seat, tea is taking center stage, bringing people together for a better, healthier future.

So, whether you're a seasoned tea enthusiast or a curious newcomer, it might be just the time to embrace the *tea renaissance*