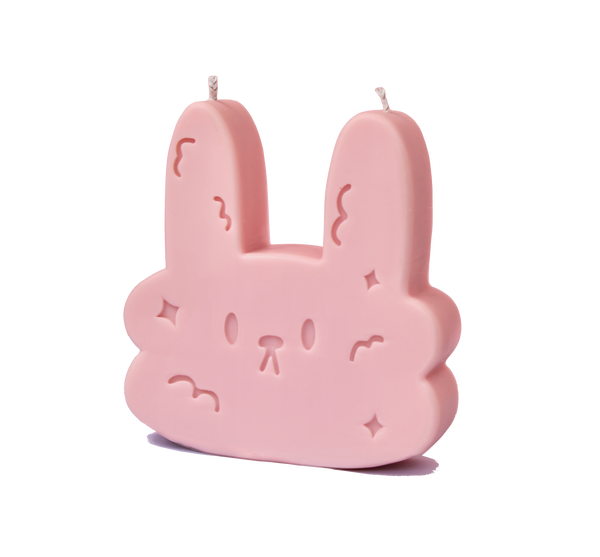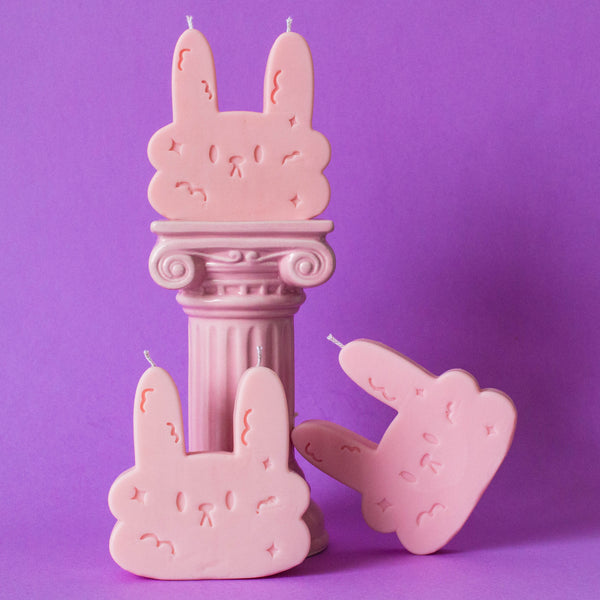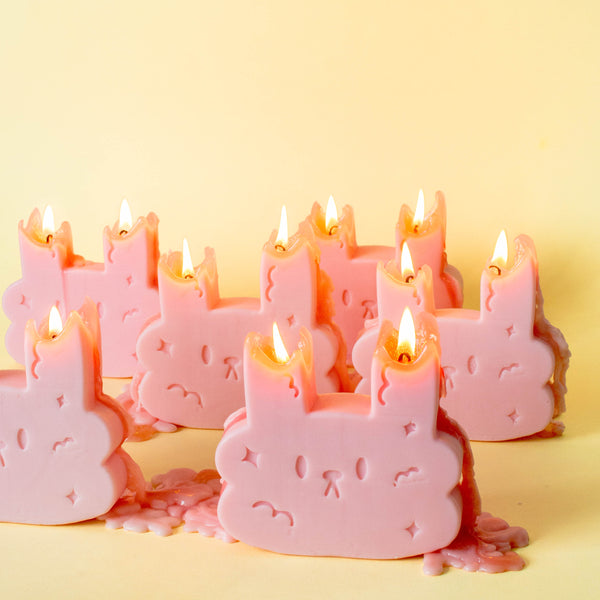 Sleepover Candle
Scented Soy Wax Handmade Candle
Cute, bunny-shaped, scented, hand-poured soy wax candle by Nata Concept Store.

Scent: Coconut, Orange blossom, Chamomile & Bergamot
Ingredients: Soy Wax, Natural Dyes, Essential Oils
Burn Time: 2 hours

Our Sleepover Candle is made for decorative purposes.
If you decide to burn it please use a tray or a dish to catch the wax.
Please burn within sight and keep away from things that can catch fire.
Please do not leave your candle in direct sunlight.
The Story

---
The feathers are flying all over the bedroom - the pillow fight is finally over. There are no winners, at least no clear ones. The whole room is basically a mess now. The books are off the shelves and the popcorn's rolling quietly on the floor. But there's one little thing in the room that seems to have stayed intact. The Sleepover Candle, burning peacefully on that vintage TV unit, calmly observing without judgement. That was fun!
Shipping Info

---
Free Shipping On Orders Over £25! - £2.99 Below.
Free tracking included. Express delivery available.
We only ship in eco friendly cardboard packaging!
Join the tea club!
Subscribe to our newsletter to receive a 10% Discount and discover the world of Teapsy!