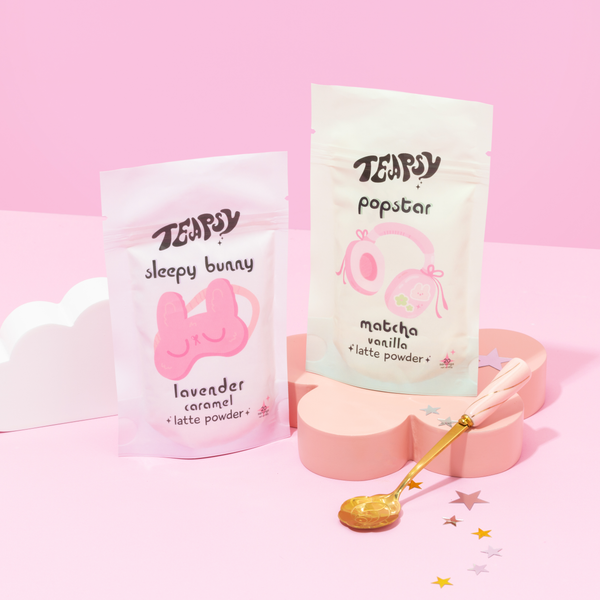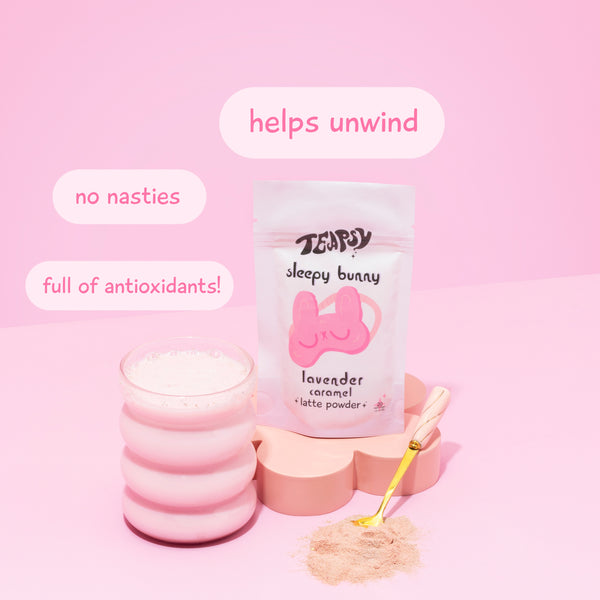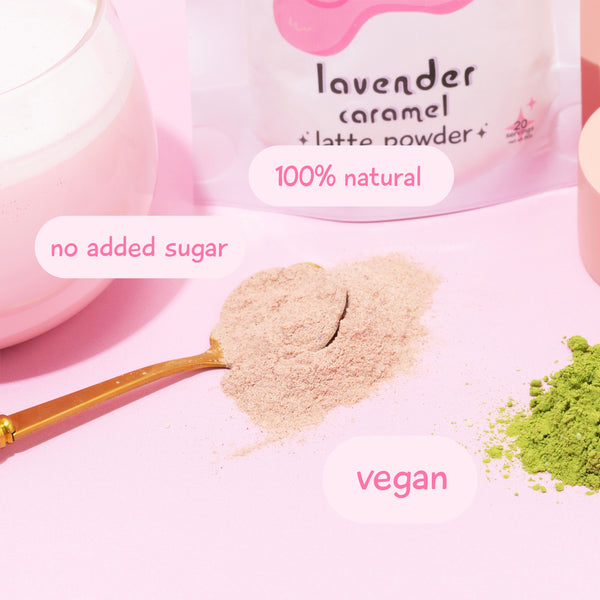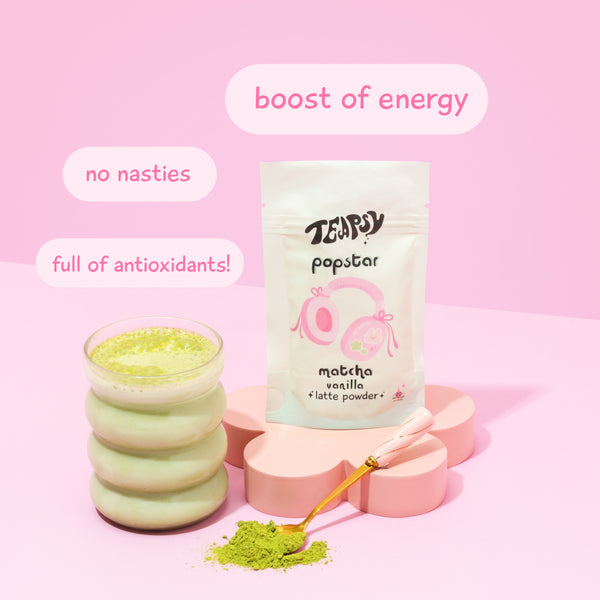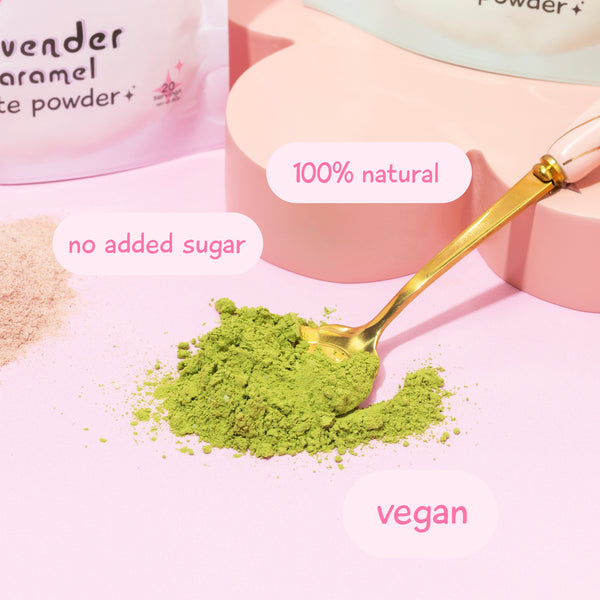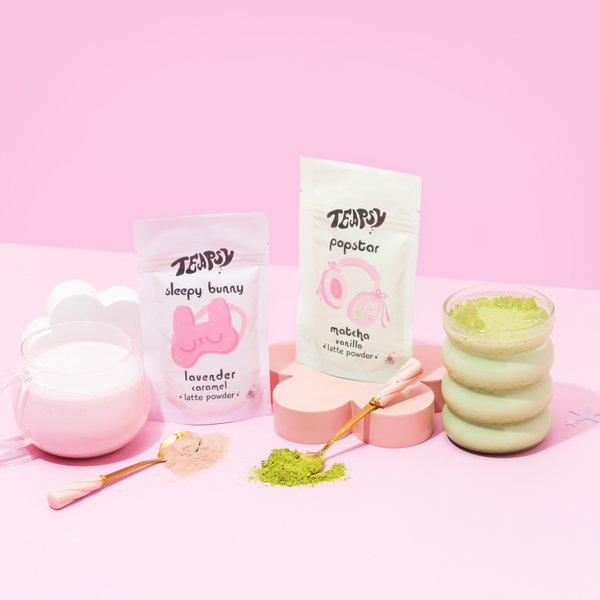 Latte Bundle #1
Popstar & Sleepy Bunny
Tastes like...
Sleepy Bunny
Popstar
This fabulous bundle contains both Popstar Matcha and Sleepy Bunny Latte Powder!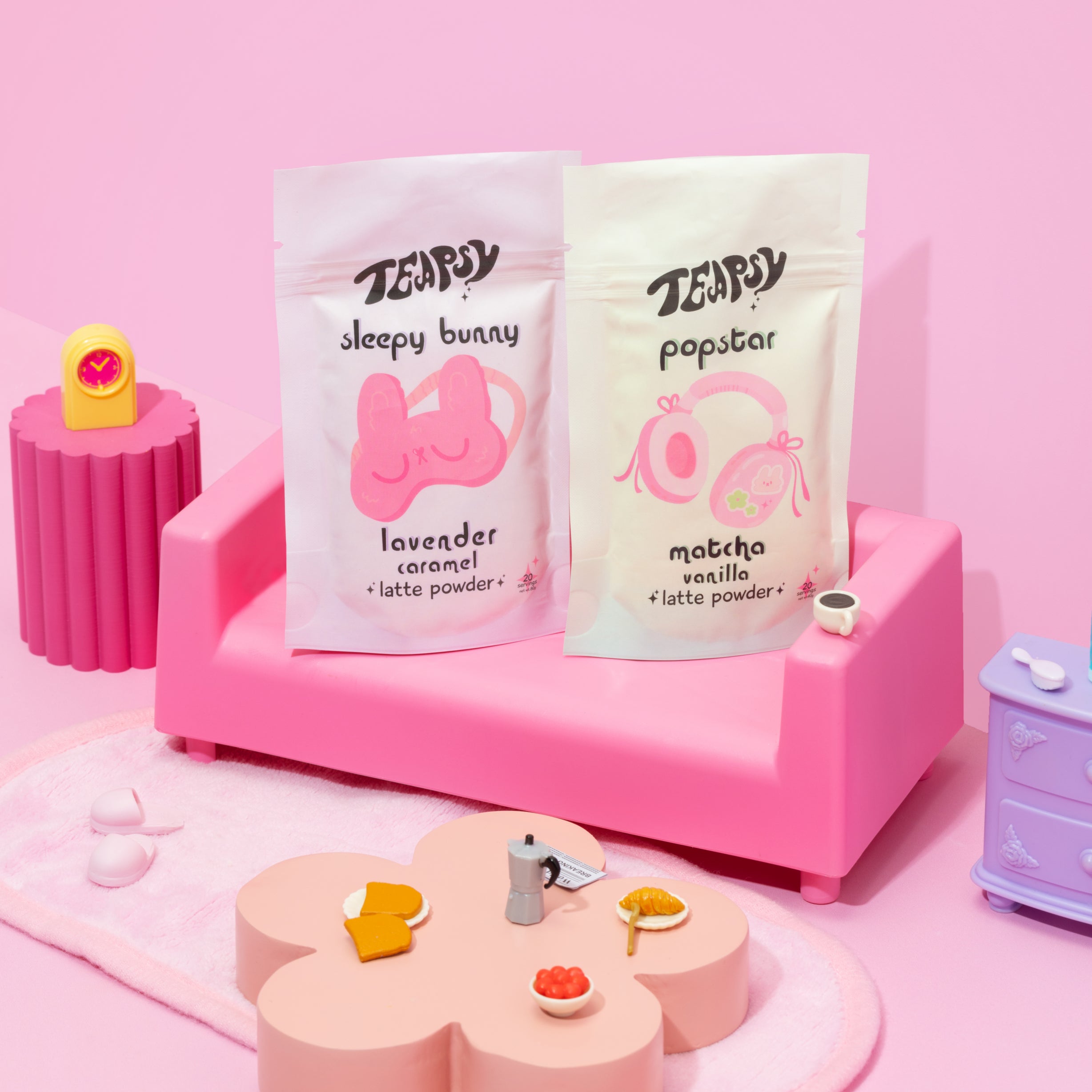 How To Prepare
1. Add 3-5g (heaped teaspoon) of Latte Powder into your cutest mug.
2. Boil 80C water and add ~50ml to the powder.
3. Whisk until smooth & foamy.
4. Top up with 250ml hot/cold milk or a plant-based alternative.
The Story

---
Shipping Info

---
Free Shipping On Orders Over £25! - £2.99 Below.
Free tracking included. Express delivery available.
We only ship in eco friendly cardboard packaging!
Join the tea club!
Subscribe to our newsletter to receive a 10% Discount and discover the world of Teapsy!