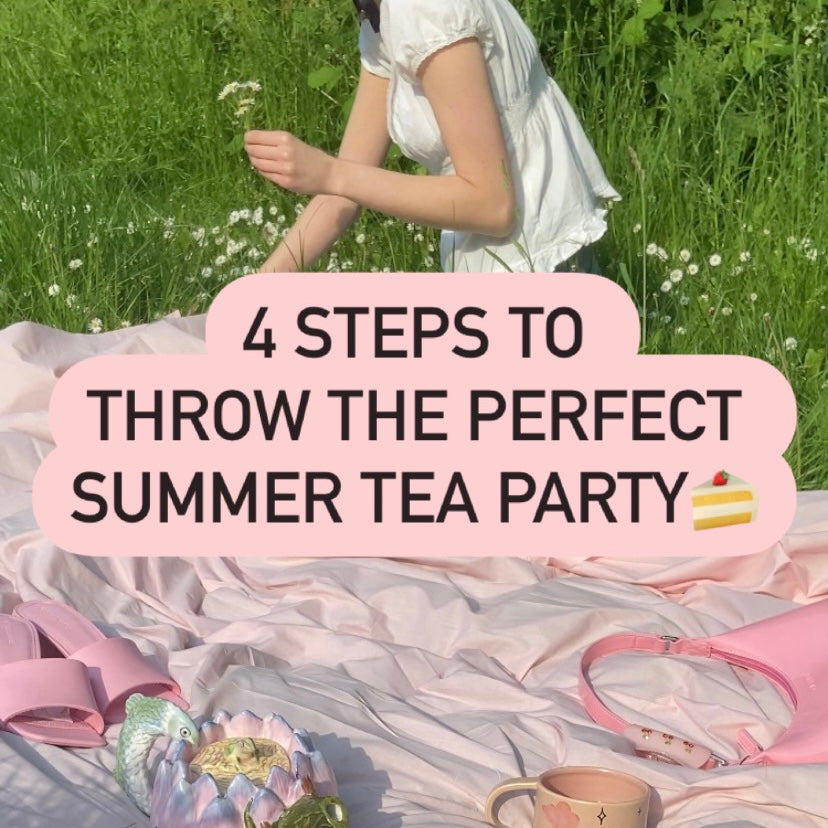 4 Steps To Throw The Perfect Summer Tea Party
Throwing a summer party might sound easy, but making it so memorable that all your besties chat about for weeks with no end in sight actually requires a lot of effort. We hope our blog brings you enough inspiration to throw one incredible tea party!


1. Choose The Dresscode
Deciding on a dresscode is not easy, but it will definitely help you define the theme of the party. This can be anything, but here are some ideas you might find interesting: Fairy, Glitter, Mermaid, Dopamine... We're going with Fairy-Casual!
2. Prepare Mini Snacks
Scones, cakes, cookies and mini sandwiches - the options are endless, but with our dresscode, pink mini cakes are the only answer!
3. Make Delicious Iced Tea
First, get some delicious fruity tea here and follow this super simple recipe for some incredible iced tea!
Put 1 teabag of flavoured tea in a cup
Cover the tea with hot water
Let it brew for 3-5 minutes
Top up with cold water
Add ice cubes
Add some delicious fruits or edible flowers to boost the flavour


Today we're going with It's a Date - White Tea, Peach & Rose!
4. Organise Fun Activities
This one's optional, but it can really elevate your tea party to the next level! A lot of tea will be spilt for sure, but imagine how fun simple pottery or wreath making can be. Since everything's happening in the beautiful, blooming outside, it might also be a good idea to bring a volleyball or play some badmington together!  

Hope this little post gives you some inspiration for your next tea party. If you happen to throw one, don't forget to send us pictures! 

Have Fun Fairies!
Team Teapsy xx