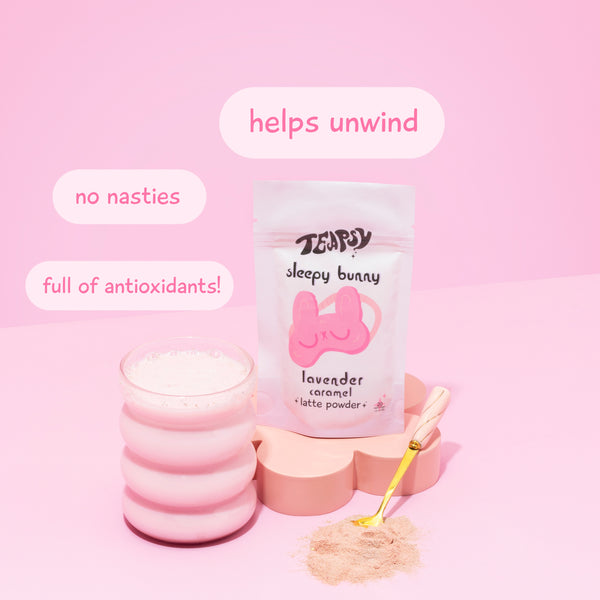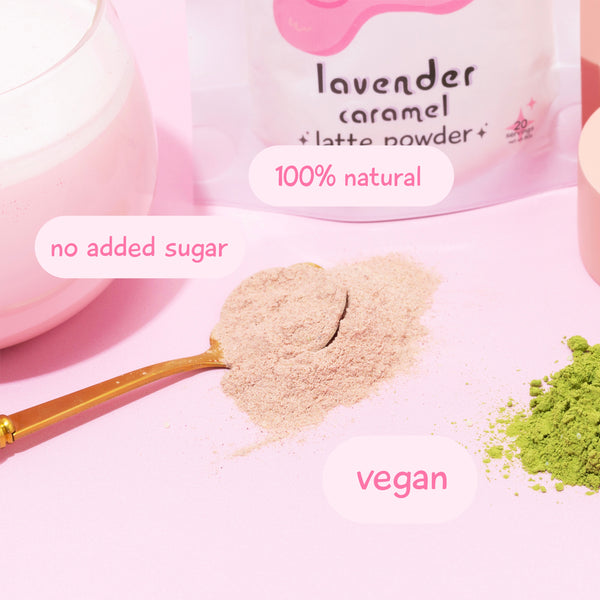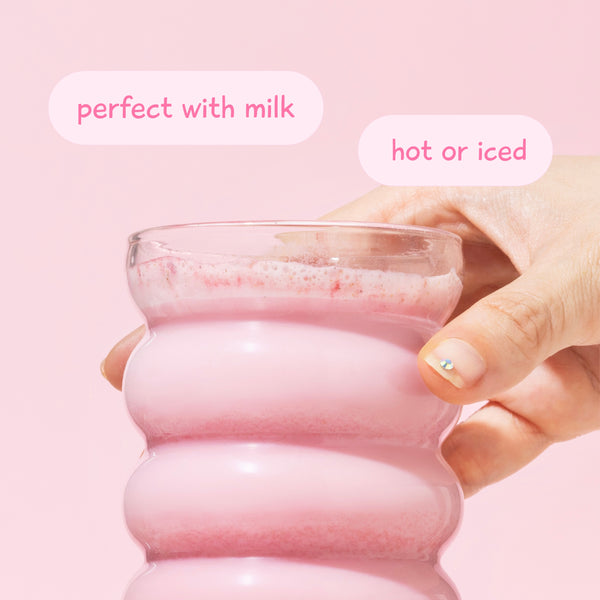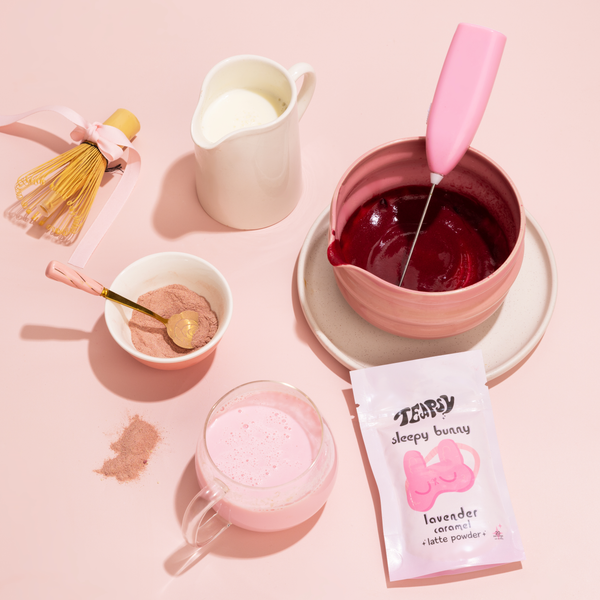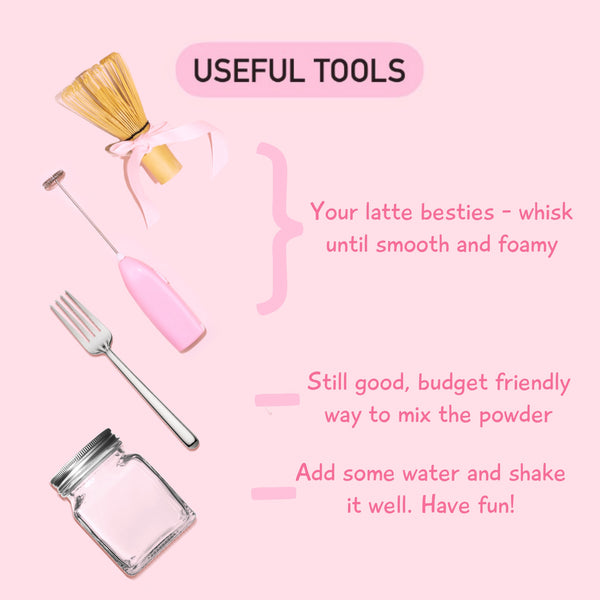 Sleepy Bunny
Lavender & Caramel Latte Powder
Tastes like...
Lavender
Caramel

For all the sleepy bunnies out there! This latte powder makes the perfect drink: sweet, smooth & pink. Perfect as a bedtime drink or as a little morning caffeine-free treat.

Caffeine free. Packaging recyclable.
How To Prepare
1. Add 3-5g (heaped teaspoon) of Latte Powder into your cutest mug.
2. Boil 80C water and add ~50ml to the powder.
3. Whisk until smooth & foamy.
4. Top up with 250ml hot/cold milk or a plant-based alternative.
The Story

---
Your eyes are falling and you just can't keep them open anymore. You know that the moment your head touches the pillow it's over. You put on your favourite pink bunny mask on and quickly jump into your bed. It doesn't take long... Welcome to dreamland!
Shipping Info

---
Free Shipping On Orders Over £25! - £2.99 Below.
Free tracking included. Express delivery available.
We only ship in eco friendly cardboard packaging!
Join the tea club!
Subscribe to our newsletter to receive a 10% Discount and discover the world of Teapsy!