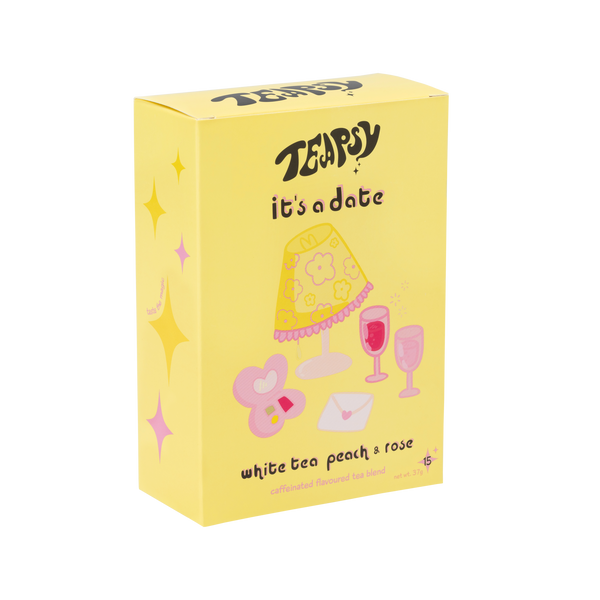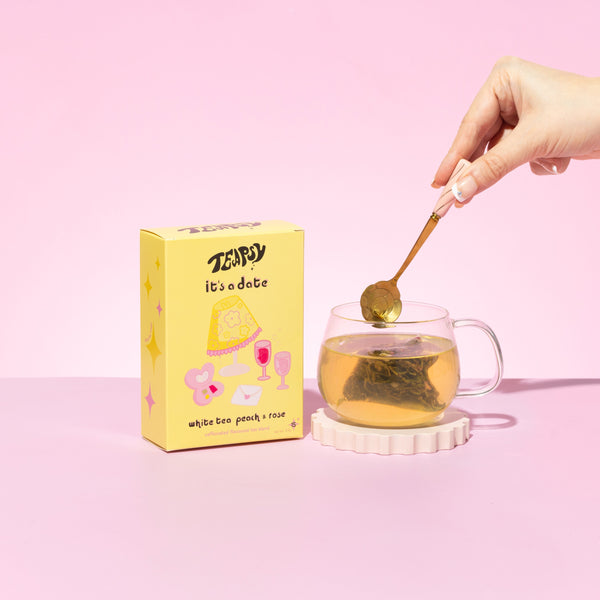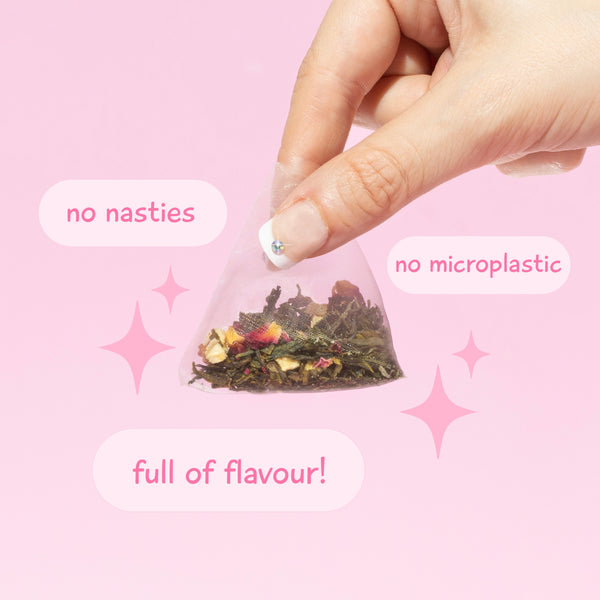 It's A Date
White Tea, Peach & Rose
Tastes like...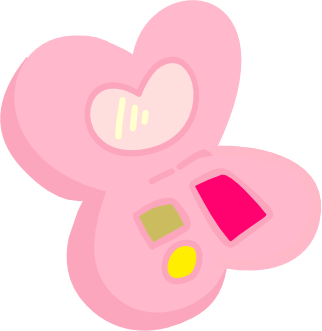 White Tea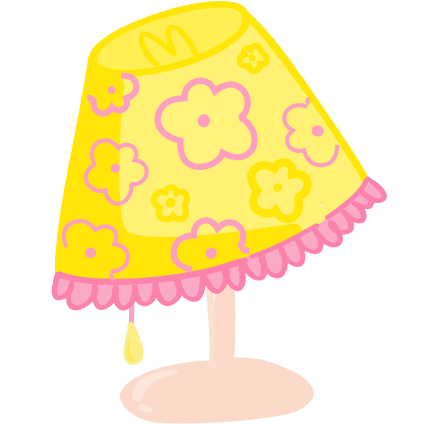 Peach
Rose
Chinese Sencha Green Tea, Chinese Jasmine Green Tea, Chinese White Tea (13%), Rose Petals (4%), Freeze-dried Peach (3%), Natural Flavouring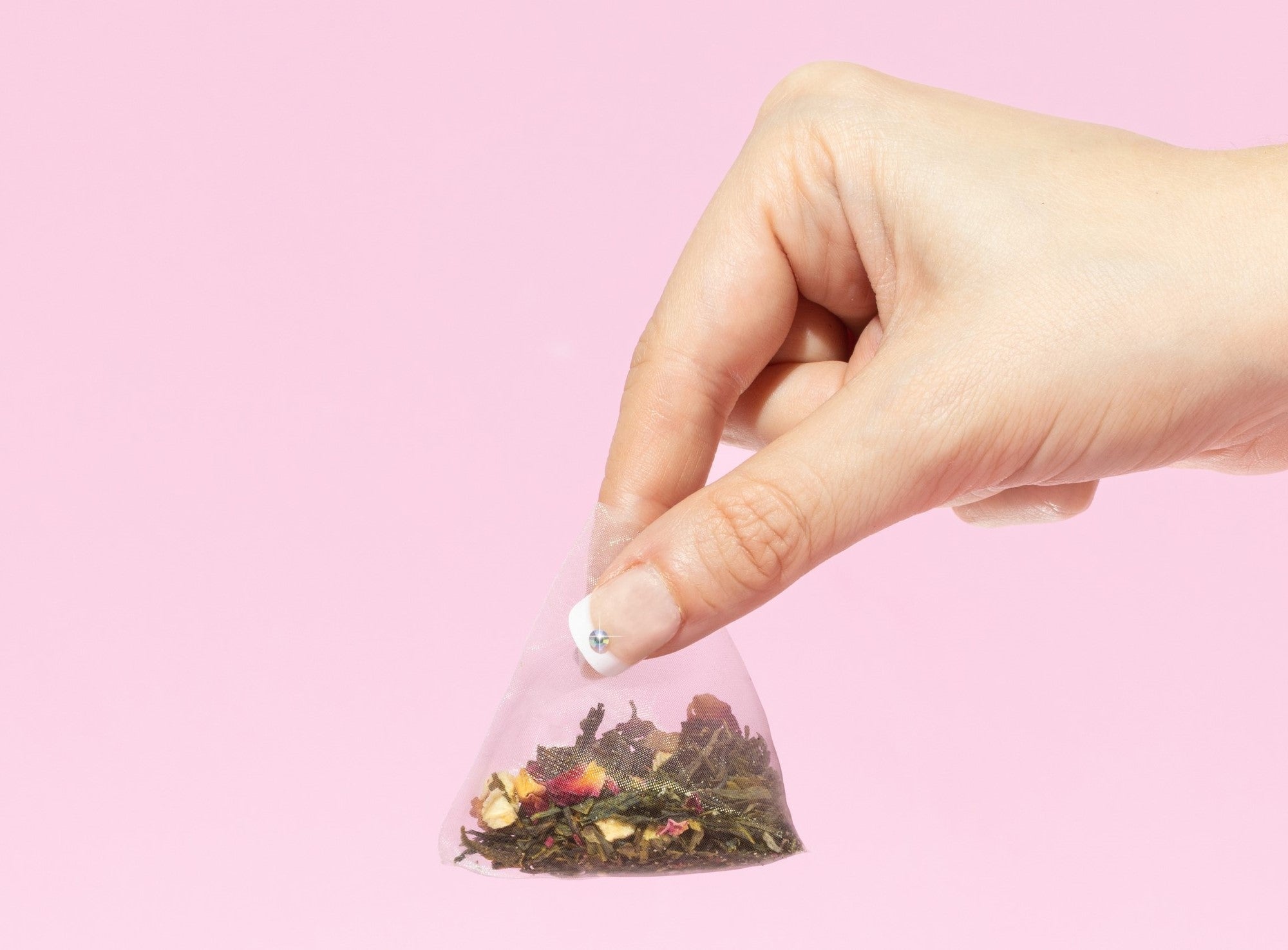 Delicate but flavourful. Dreamy peach scent complimented by the slight sourness of green & white tea. Very balanced and gentle. We would totally drink it in a bathtub. Contains naturally occuring caffeine.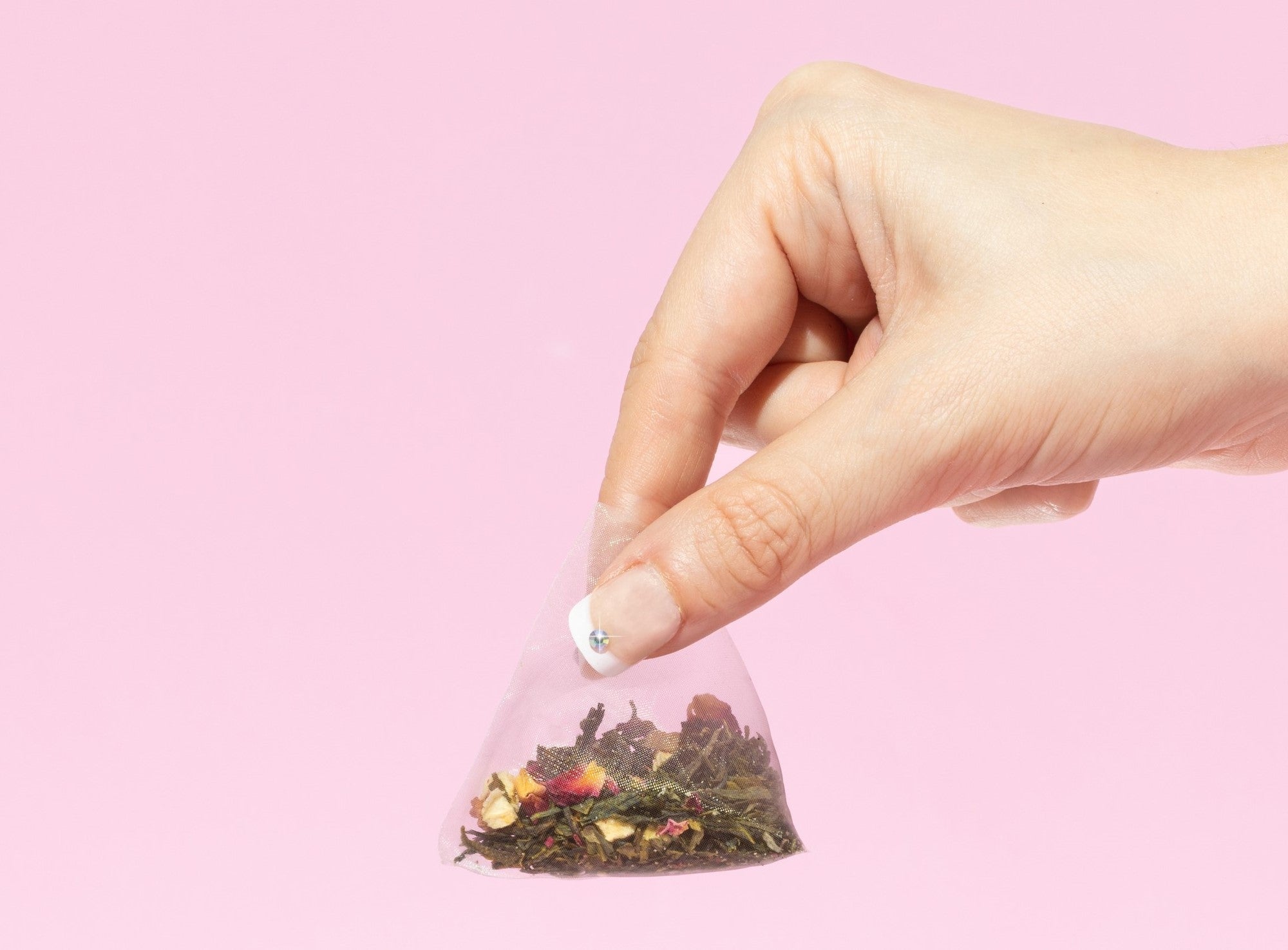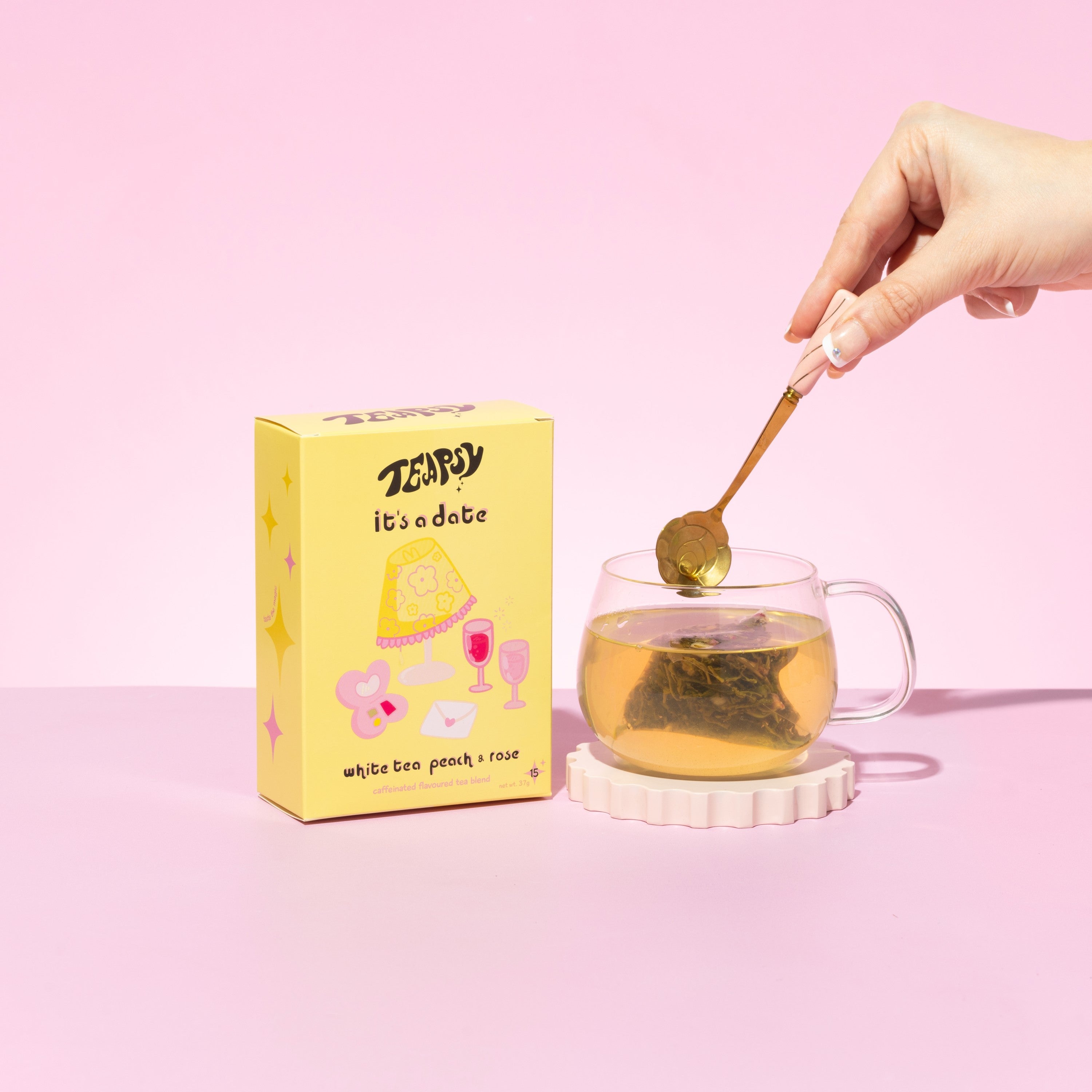 The Story

---
You know that feeling, when time slows down and everything becomes pink for a moment? That's probably love. Don't panic! I know you're going on a date but first - chill out. Everything's gonna be fine, you look great honey. If it wasn't for the sweaty palms and increased heartbeat, you'd say you feel better than ever. Last sip of that peach iced tea you poured into a wineglass. Breathe in, breathe out. It's time to go!!
Eco-Guide

---
Shipping Info

---
Free Shipping On Orders Over £25! - £2.99 Below.
Free tracking included. Express delivery available.
We only ship in eco friendly cardboard packaging!
Join the tea club!
Subscribe to our newsletter to receive a 10% Discount and discover the world of Teapsy!