Moondust
Chamomile & Coconut
Tastes like...
Chamomile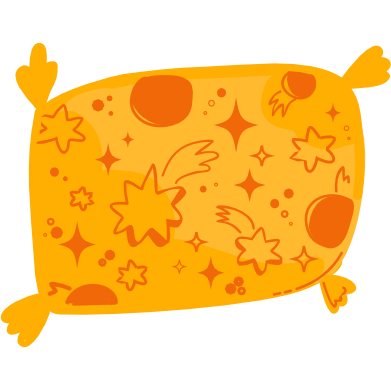 Lavender
Coconut
Coconut (30%), Chamomile (13%), Apple Pieces, Rosehip, Mallow Flowers, Ashwagandha, Lime Leaves, Jasmine Blossom, Lavender (3%), Natural Flavouring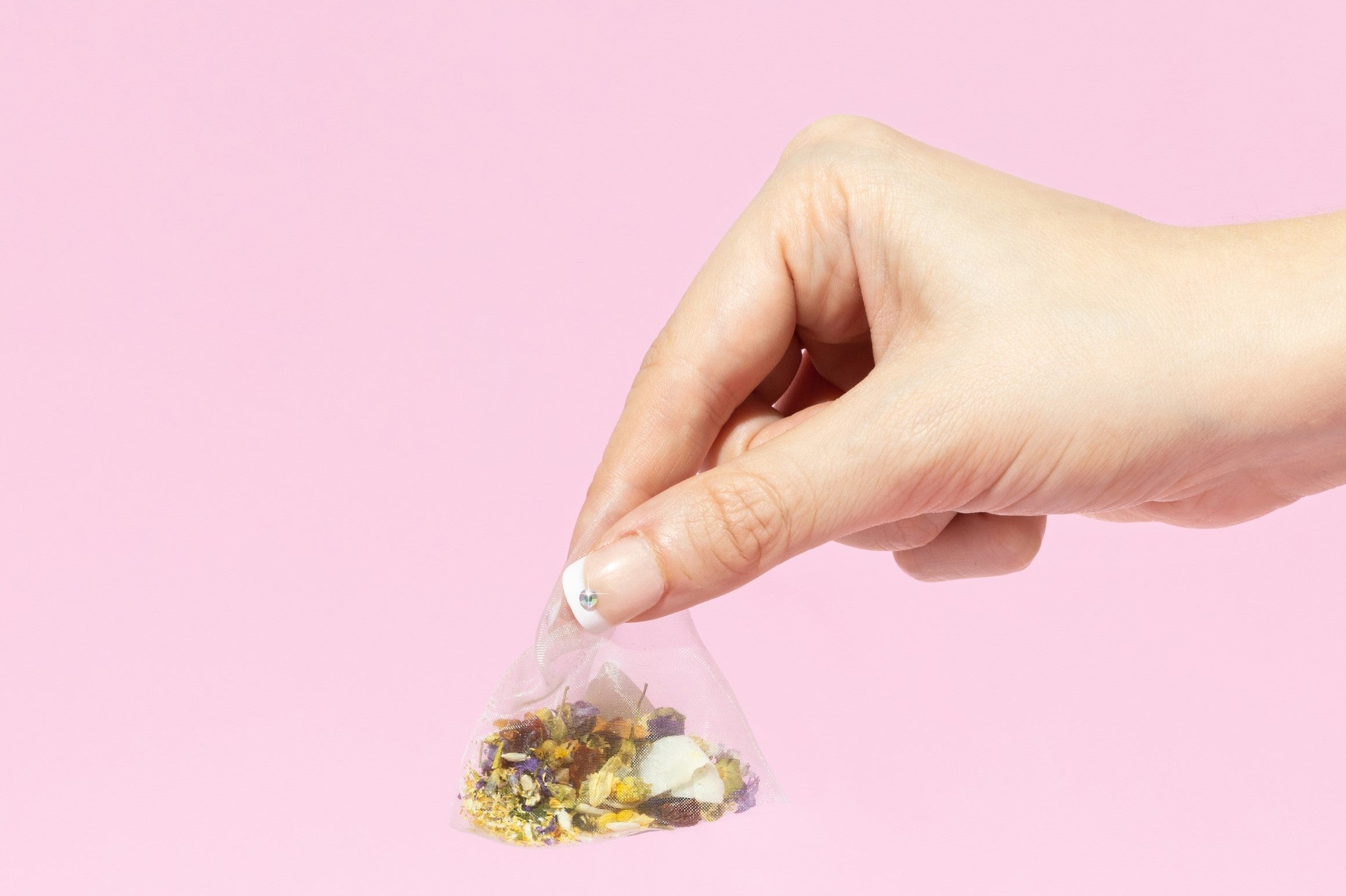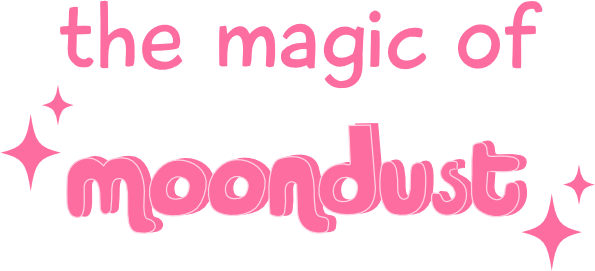 It's seriously coconutty. We applied some super lovely coconut flavouring on top of that classic chamomile/lavender combo. You can smell it, you can taste it - we're serious! The colours of this drink actually change over time which really adds to the story! Careful, it might give you magic powers! Does not contain caffeine.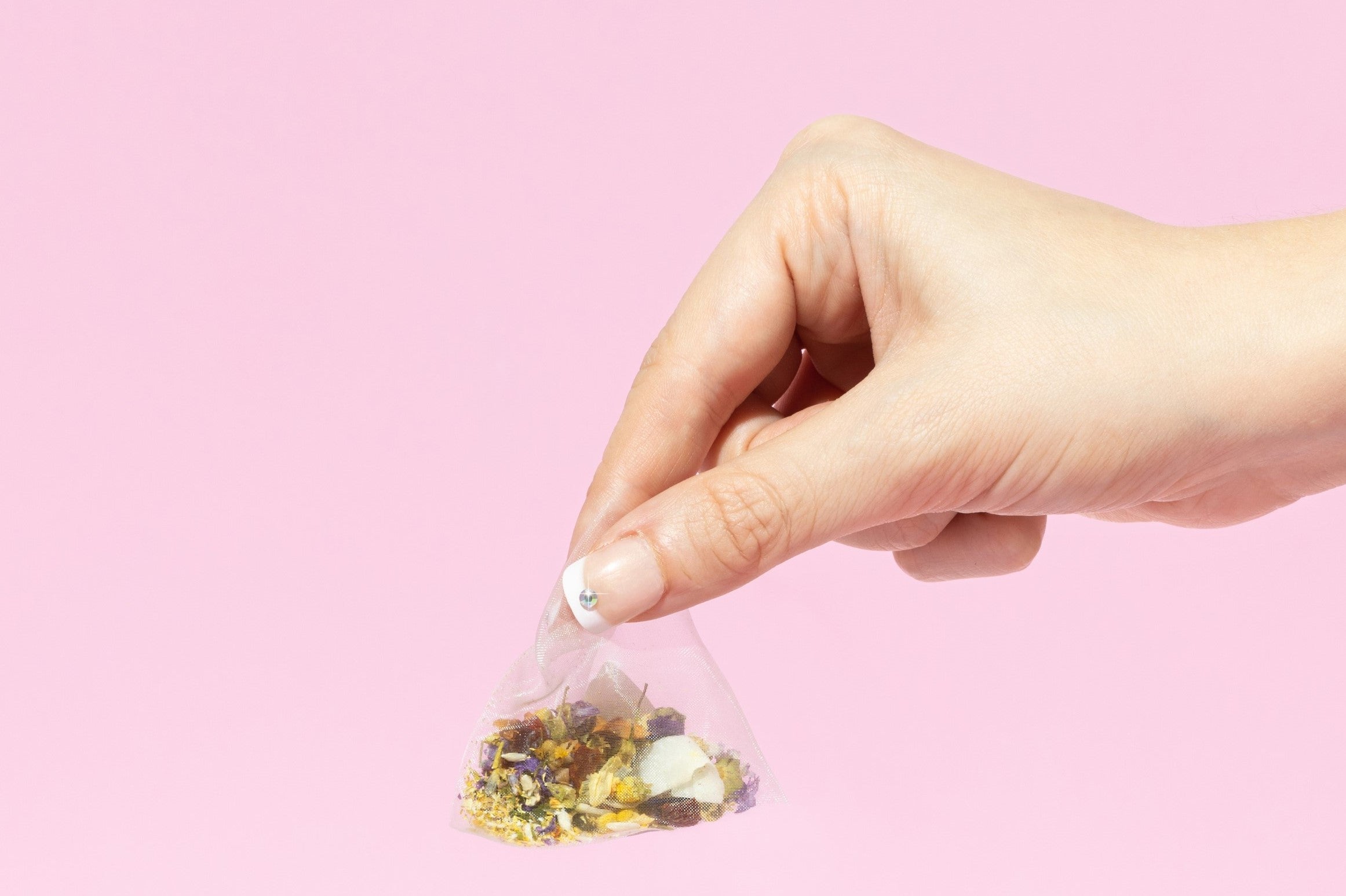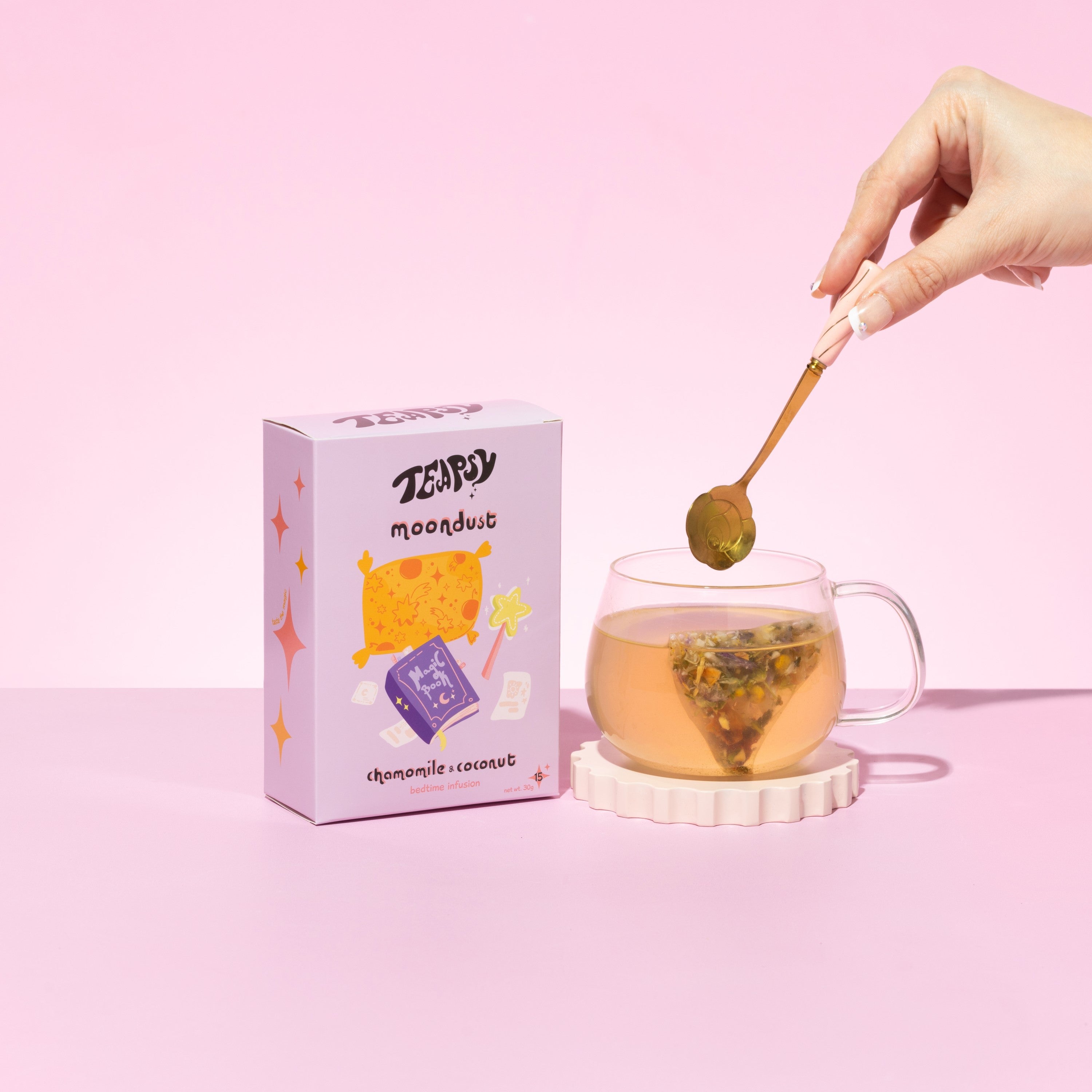 The Story

---
Dash of lavender, sprinkle of coconut, two pinches of chamomile.. *POOF* Let me present you every Witch's favourite potion! Prince turned out to be a frog? Flying broom refuses to work? Your cat started to ignore you? The solution is simple and sweet - Just turn on your magic kettle and.. Welcome to the moon! Hold onto that pointy hat of yours.. You probably don't remember wearing those bunnyslippers before, huh?
Eco-Guide

---
Shipping Info

---
Free Shipping On Orders Over £25! - £2.99 Below.
Free tracking included. Express delivery available.
We only ship in eco friendly cardboard packaging!
Join the tea club!
Subscribe to our newsletter to receive a 10% Discount and discover the world of Teapsy!