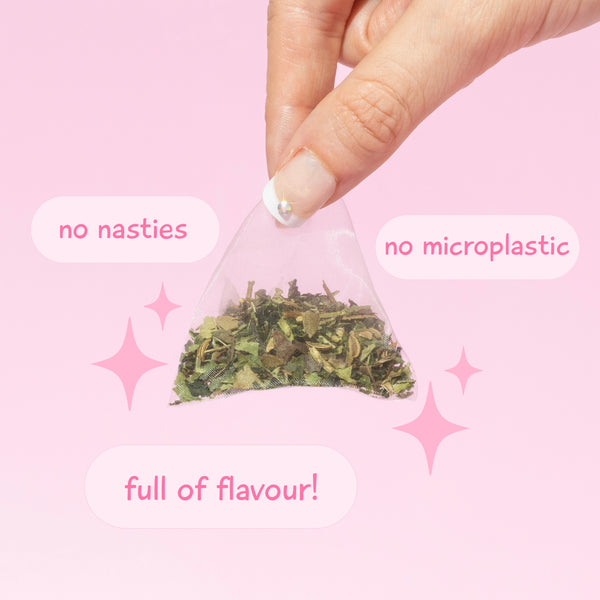 Spring Walk
Peppermint & Lemon Verbena
Tastes like...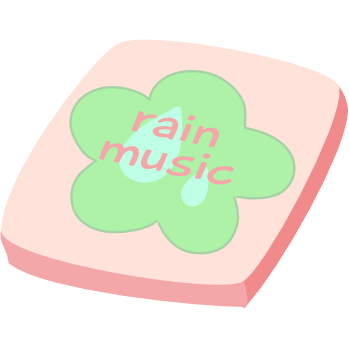 Peppermint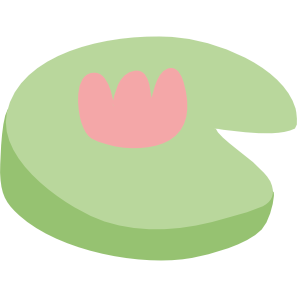 Lemon Verbena
Fennel, Dandelion Leaves, Nettle, Lemon Myrtle, Lemon Verbena (8%), Rosemary, Peppermint (5%)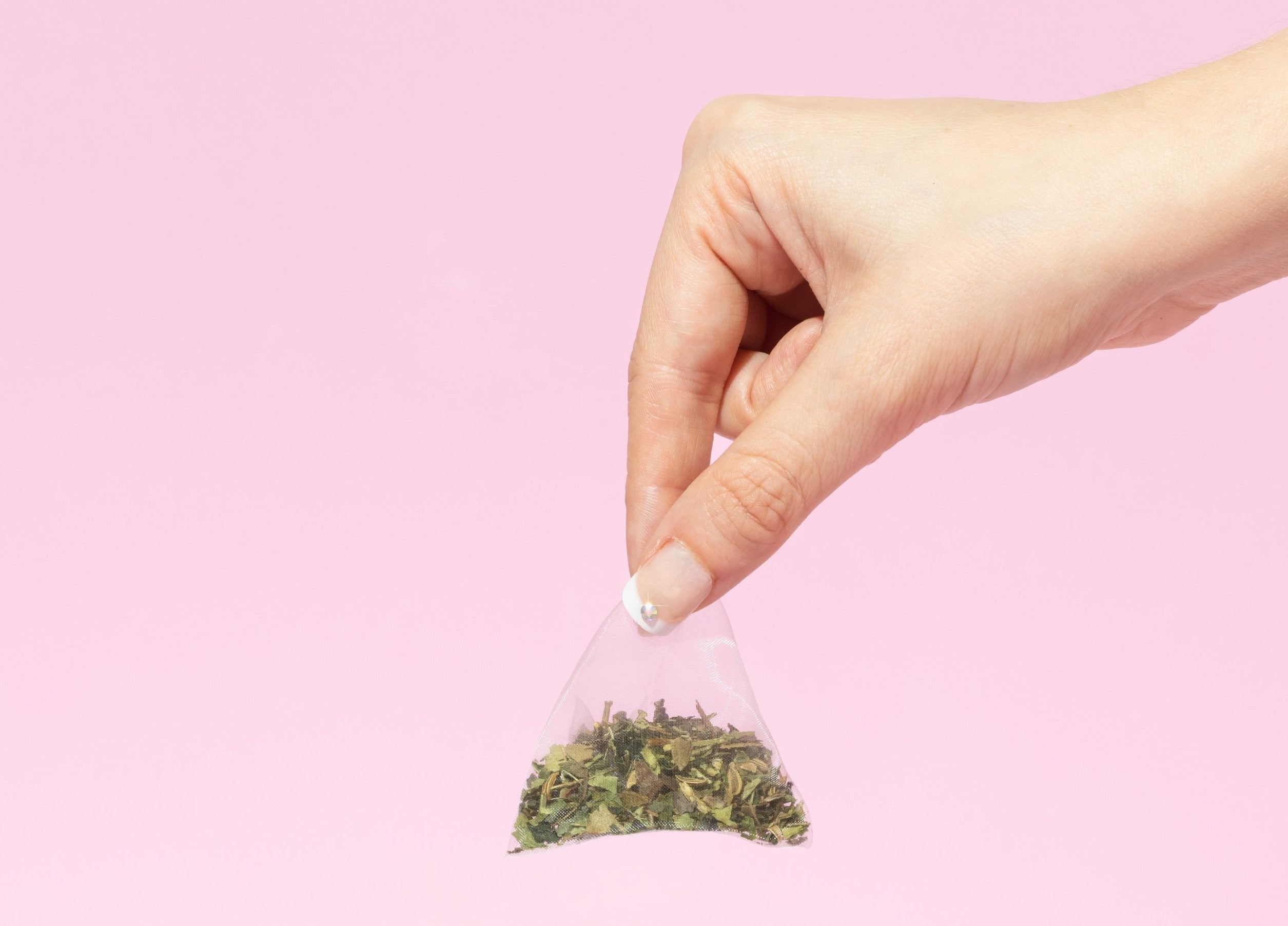 Very refreshing and herbal. Bright citrus notes with some rosemary and peppermint on top. Perfectly balanced. Smells like rainy forest with a bit of lemon. Named after a very special path in North West London. Does not contain caffeine.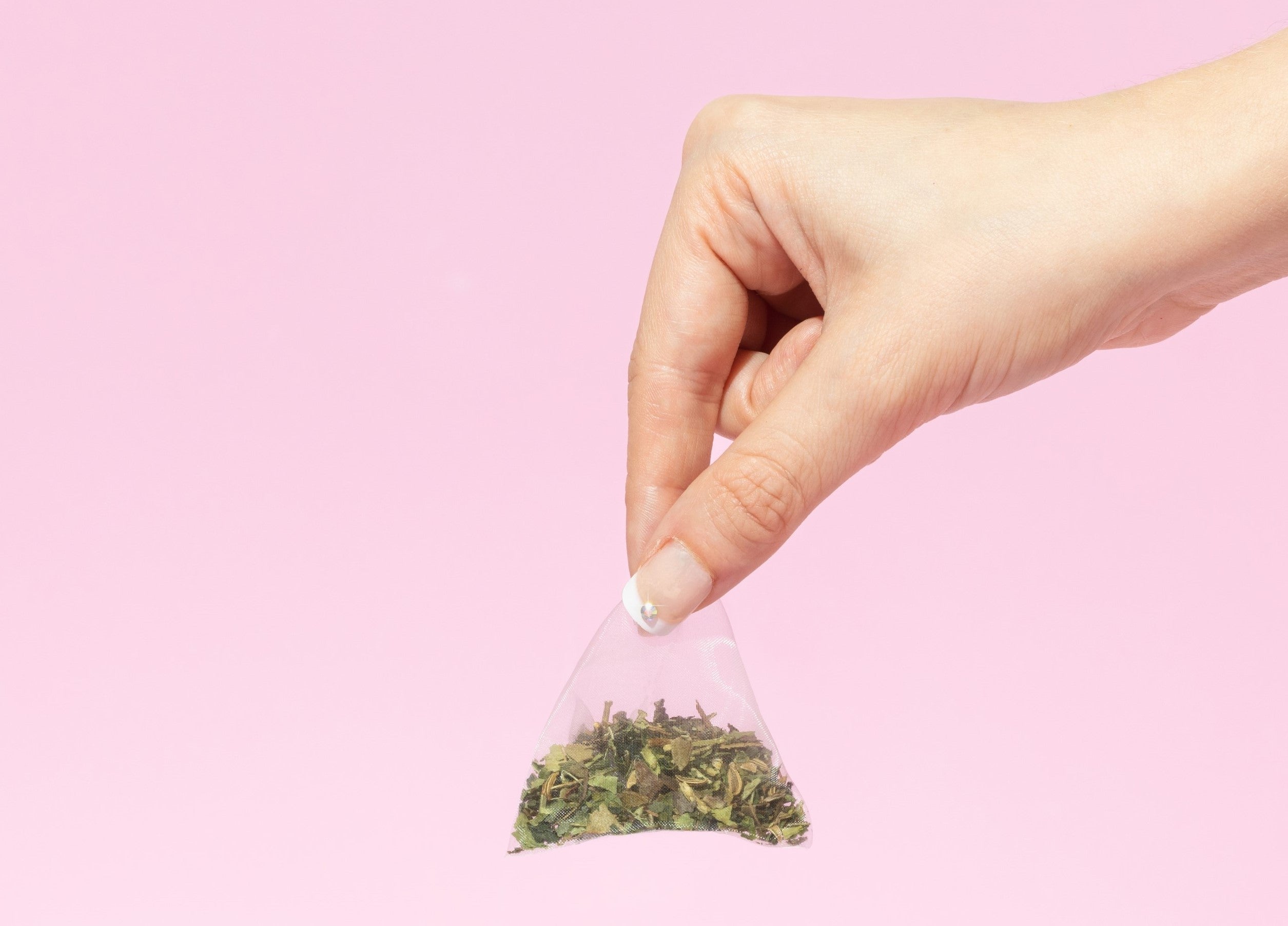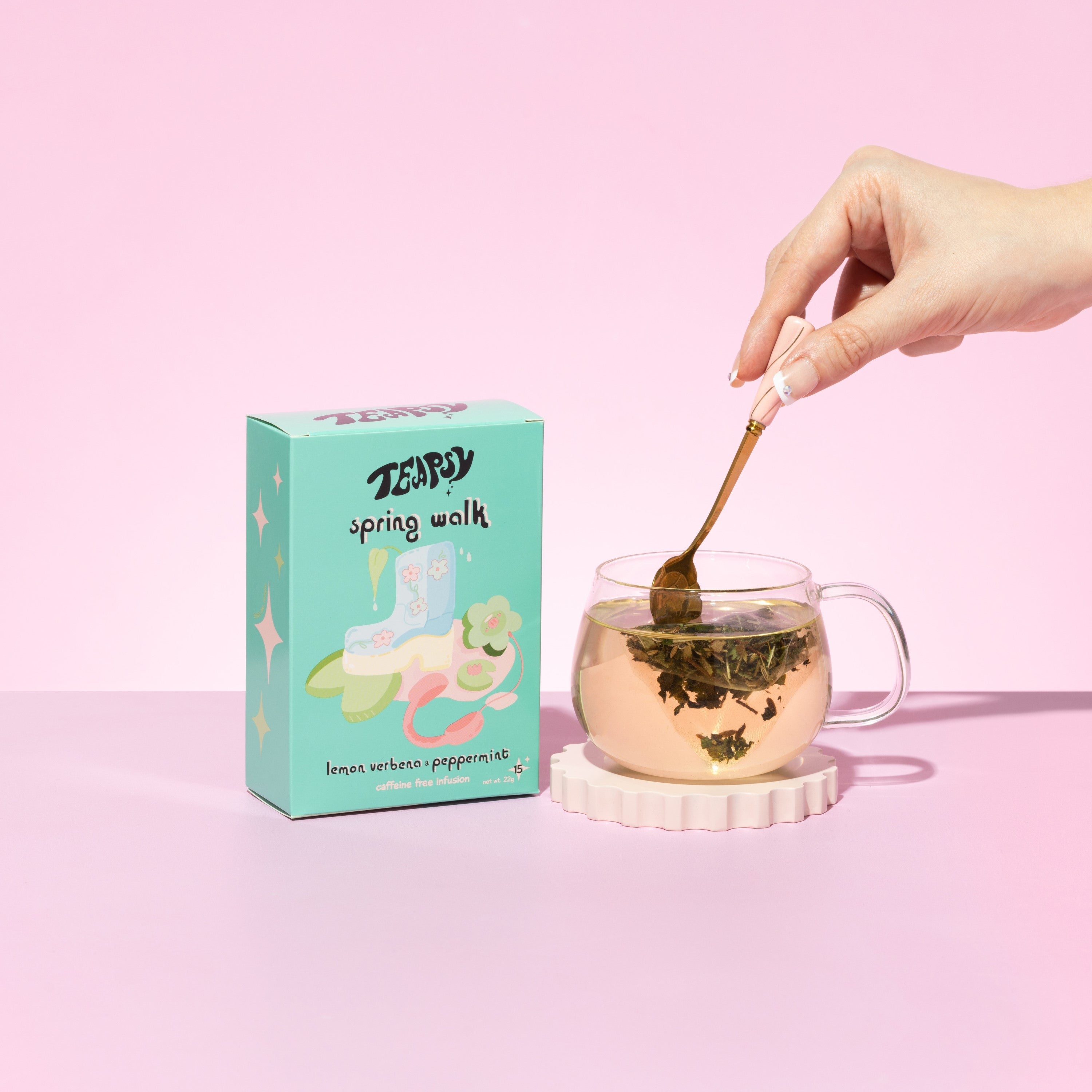 The Story

---
Put on your wellies, wrap yourself up in a blanket and get comfy. This blend is a great herbal experience that will calm your nerve and warm you up in a matter of minutes. Walking down a rainy alley, surrounded by ivy, nettles and those huge trees is sooooo interesting! And we made a tea out of it! Rain pouring through the leaves, a tiny squirrel searching for food, birds singing right over your head. There's just so much to see and explore. Close your eyes and let your imagination flow way beyond your room. Spring Walk takes time to discover and understand, but from the very first sip we know we love it.
Eco-Guide

---
Shipping Info

---
Free Shipping On Orders Over £25! - £2.99 Below.
Free tracking included. Express delivery available.
We only ship in eco friendly cardboard packaging!
Join the tea club!
Subscribe to our newsletter to receive a 10% Discount and discover the world of Teapsy!