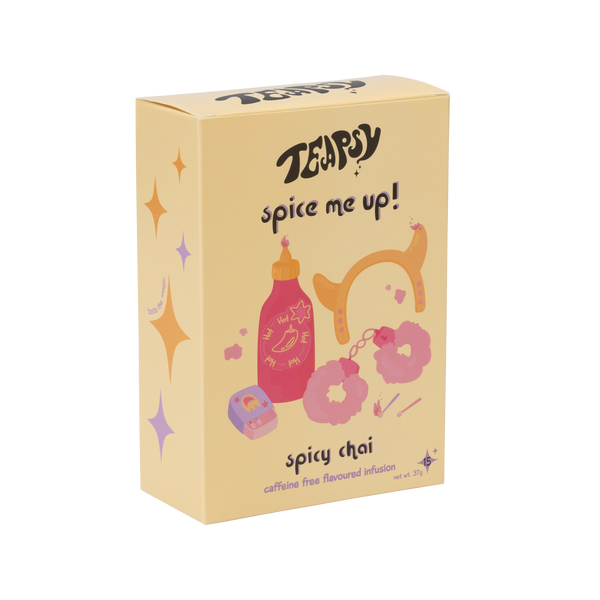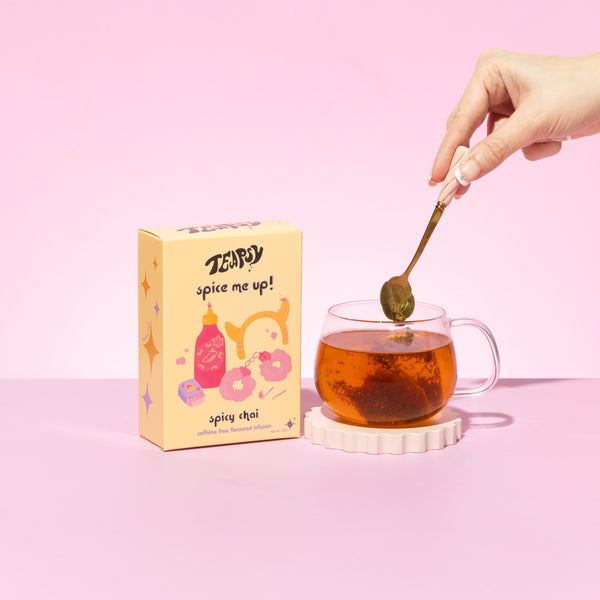 Tastes like...
Cinnamon
Ginger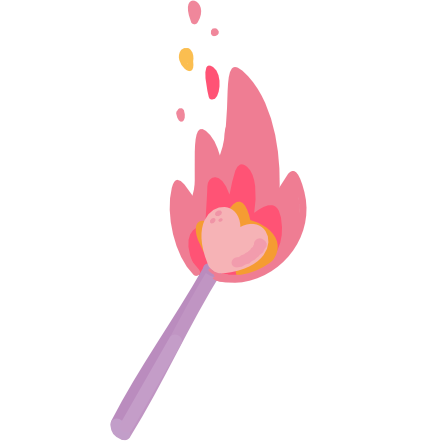 Chilli
Rooibos (50%), Spices (50%) (Cinnmon, Ginger, Black Peppercorns, Cardamom, Cloves, Chilli), Natural Flavouring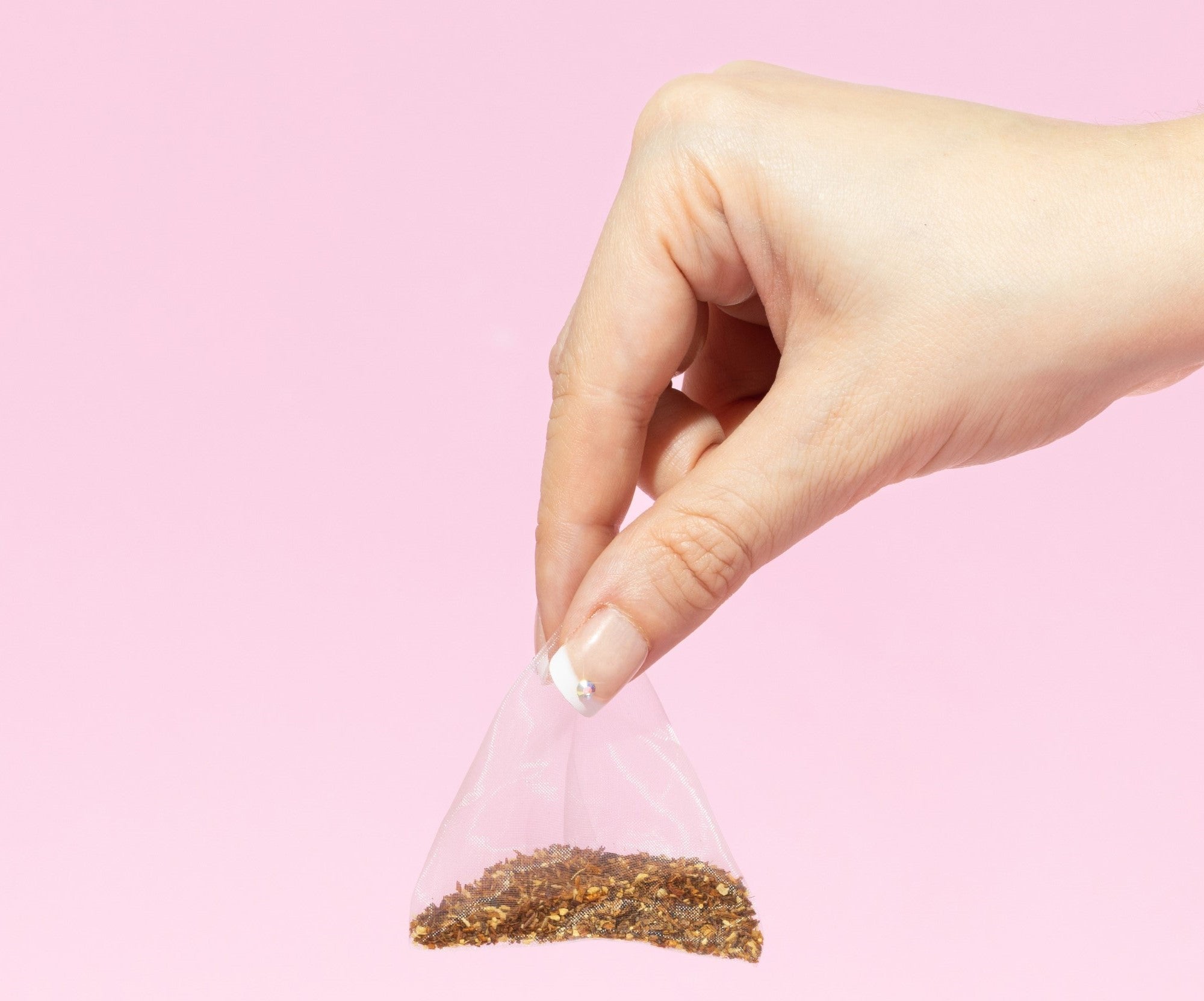 Incredibly aromatic with a nice, spicy punch. Perfectly balanced with a caffeine free Rooibos base. Goes super well with milk!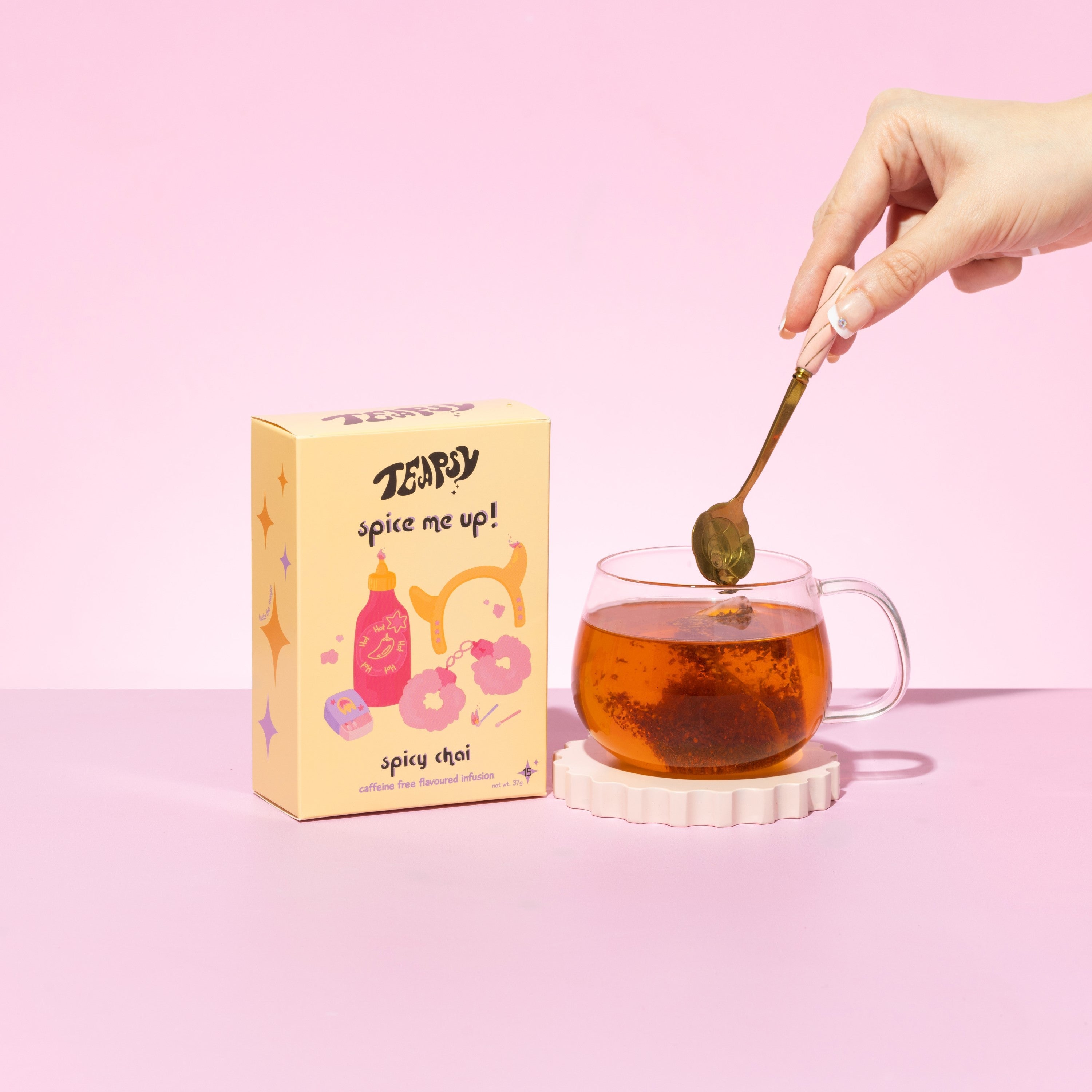 The Story

---
"Is it just me or is this room, like, really hot?" - You're tempted to take off some more clothes, but quickly realise it would only raise the temperature... That doesn't sound that bad, does it? There's fire in you and it wants to be released! You start searching through your kitchen cupboards. Cinnamon, ginger... pink handcuffs? It's time to spice things up!
Eco-Guide

---
Shipping Info

---
Free Shipping On Orders Over £25! - £2.99 Below.
Free tracking included. Express delivery available.
We only ship in eco friendly cardboard packaging!
Join the tea club!
Subscribe to our newsletter to receive a 10% Discount and discover the world of Teapsy!