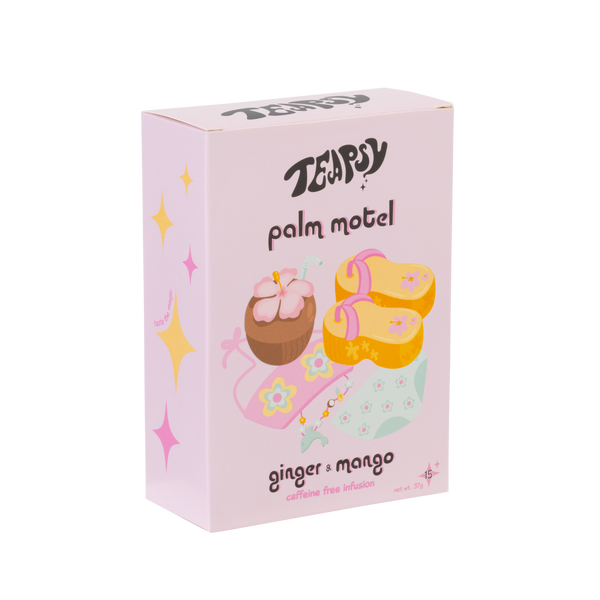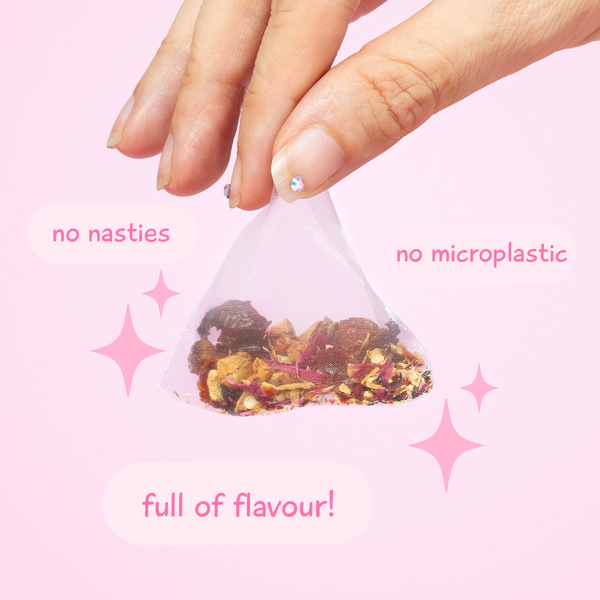 Palm Motel
Ginger & Mango (new!)
Tastes like...
Ginger
Mango
Ginger (30%), Apple Pieces, Rosehip, Hibiscus, Freeze-dried Mango (2%), Cornflowers, Orange Peel, Freeze-dried Pineapple, Natural Flavouring
Palm Motel is a tropical twist on the classic lemon & ginger combo. It's perfectly balanced, leaving space for both fruity sweetness and gingery kick. It's for all the girlies in their mermaid era, sipping on a fruity tea all day!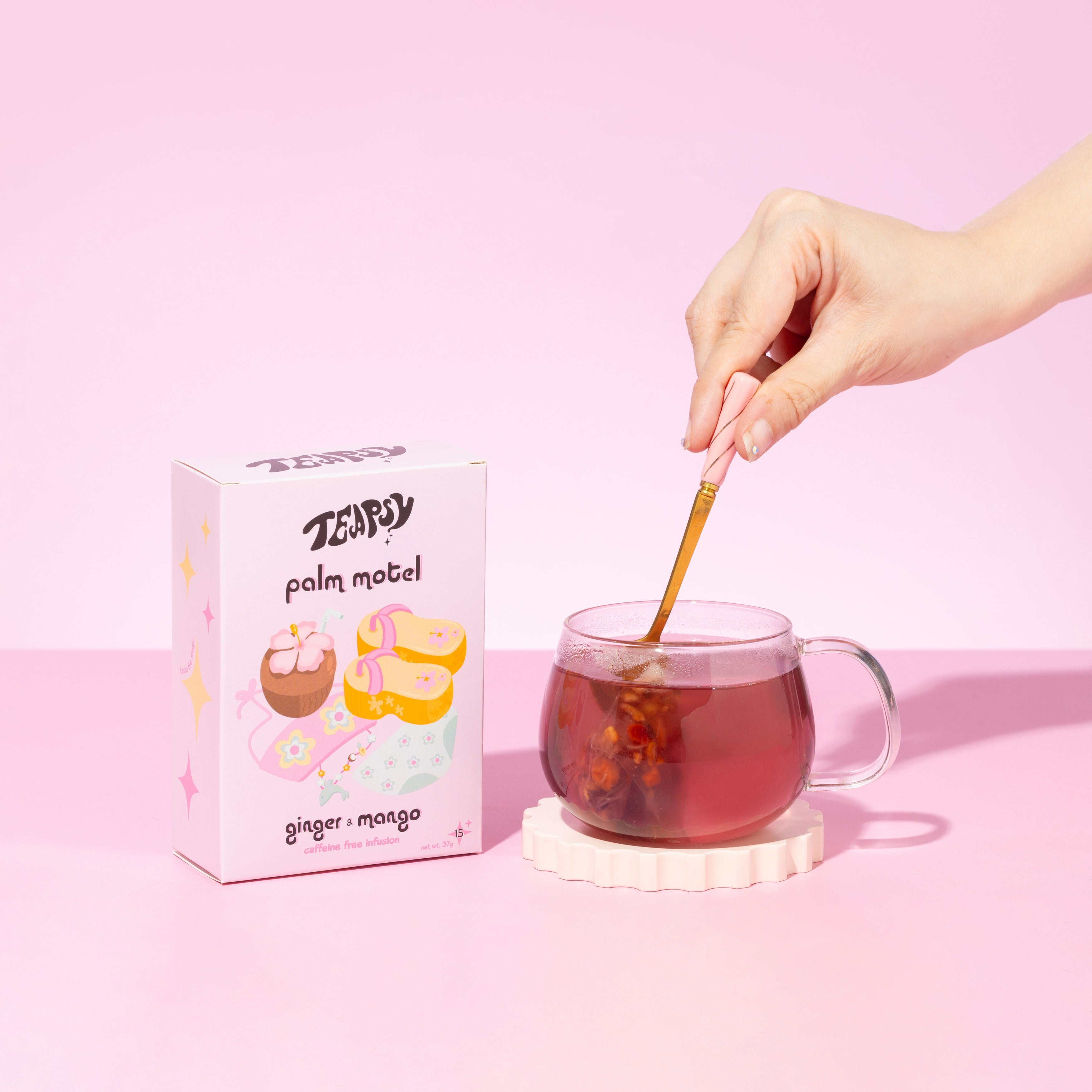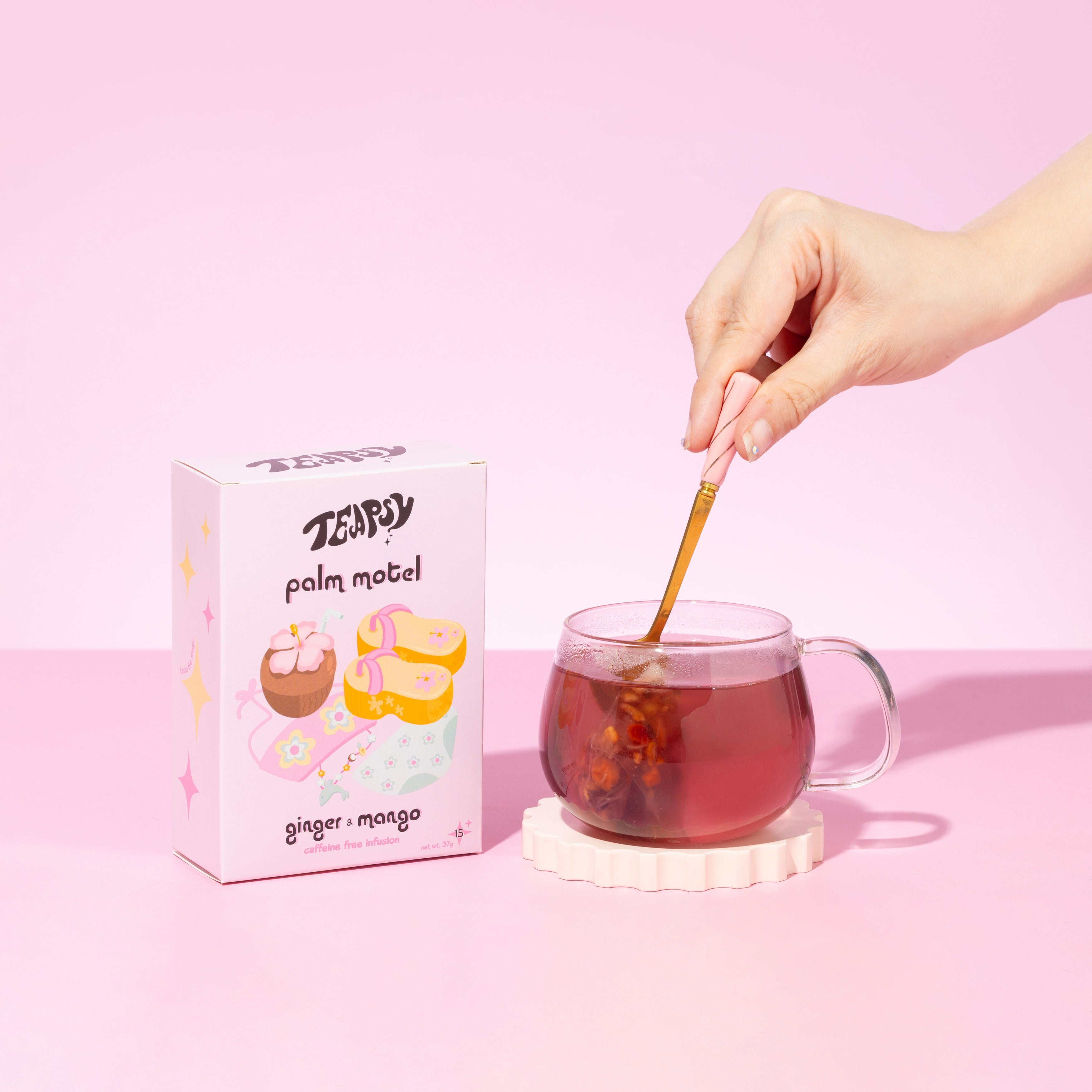 The Story

---
The sun is absolutely scorching today. You're soaked in sunscreen, enjoying every minute of it. You are in your mermaid era and nothing can stop you now! Your seashell necklace shines bright and the coconut trees are enjoying the soft breeze. The ocean is calling. You take a quick sip from a delicious, tropical iced tea. The hammock swings gently.

Welcome to the Palm Motel
Eco-Guide

---
Shipping Info

---
Free Shipping On Orders Over £25! - £2.99 Below.
Free tracking included. Express delivery available.
We only ship in eco friendly cardboard packaging!
Join the tea club!
Subscribe to our newsletter to receive a 10% Discount and discover the world of Teapsy!