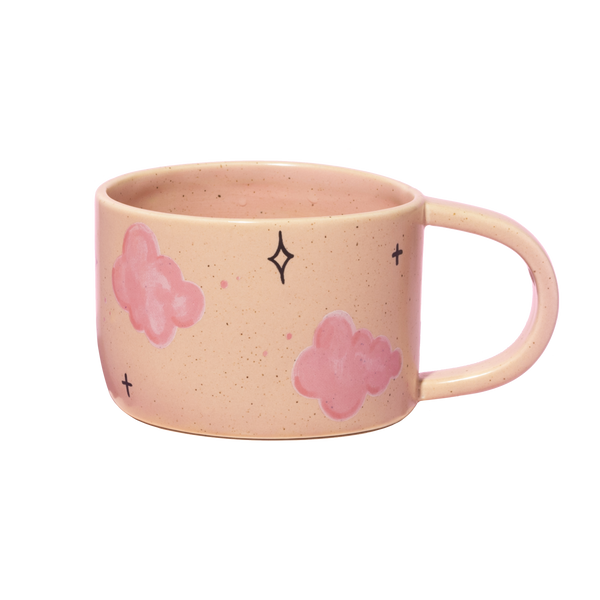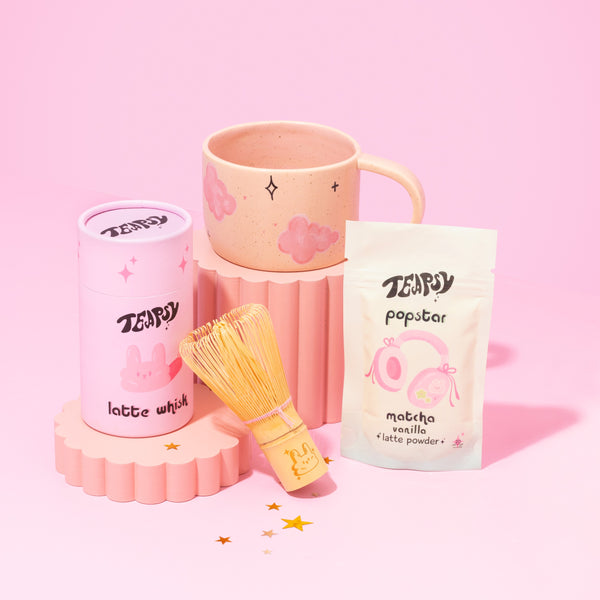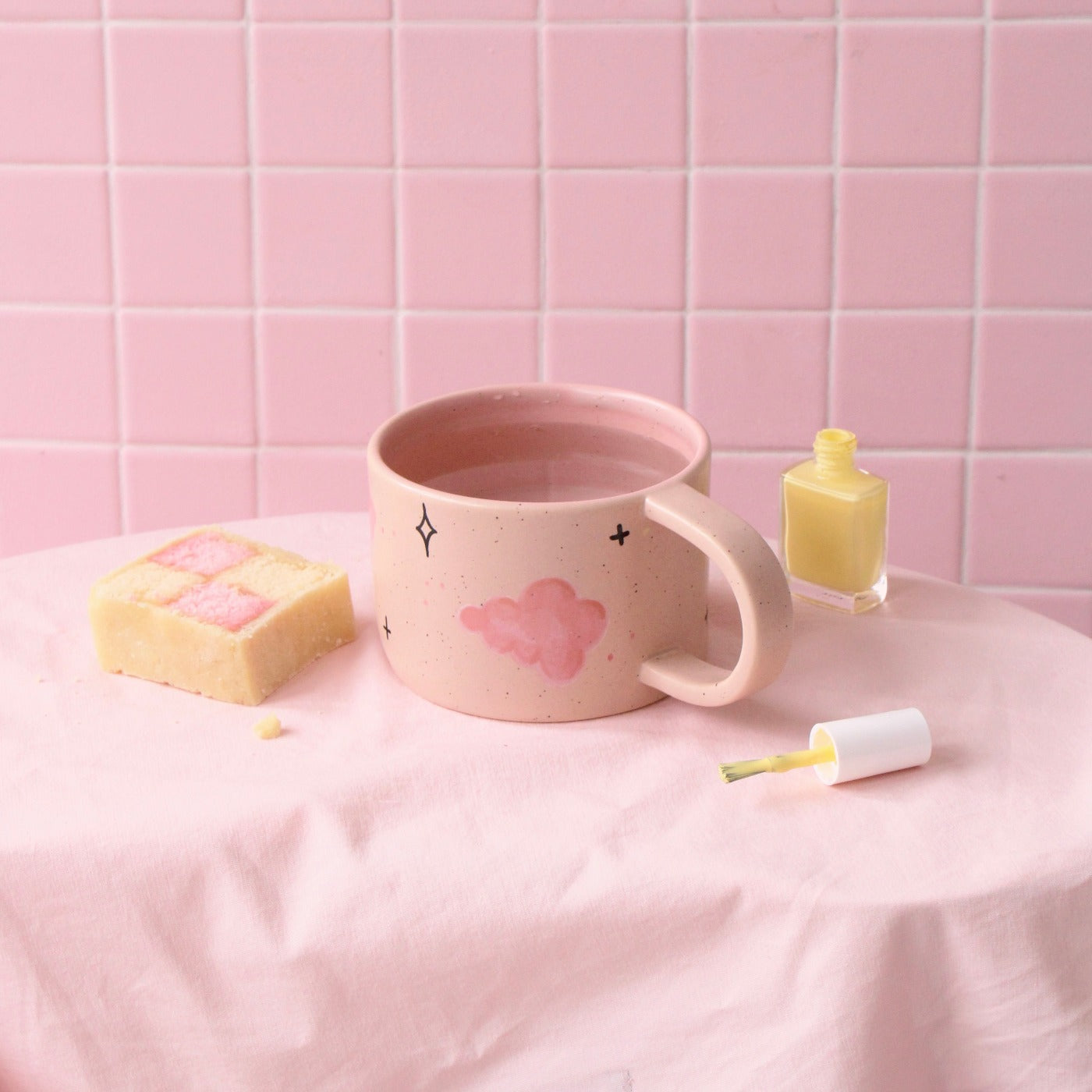 For all the people in need of a bit more magic in their life. Super cute ceramic mug designed by Friday Ceramics! Each mug is made with love and may slightly vary in shape.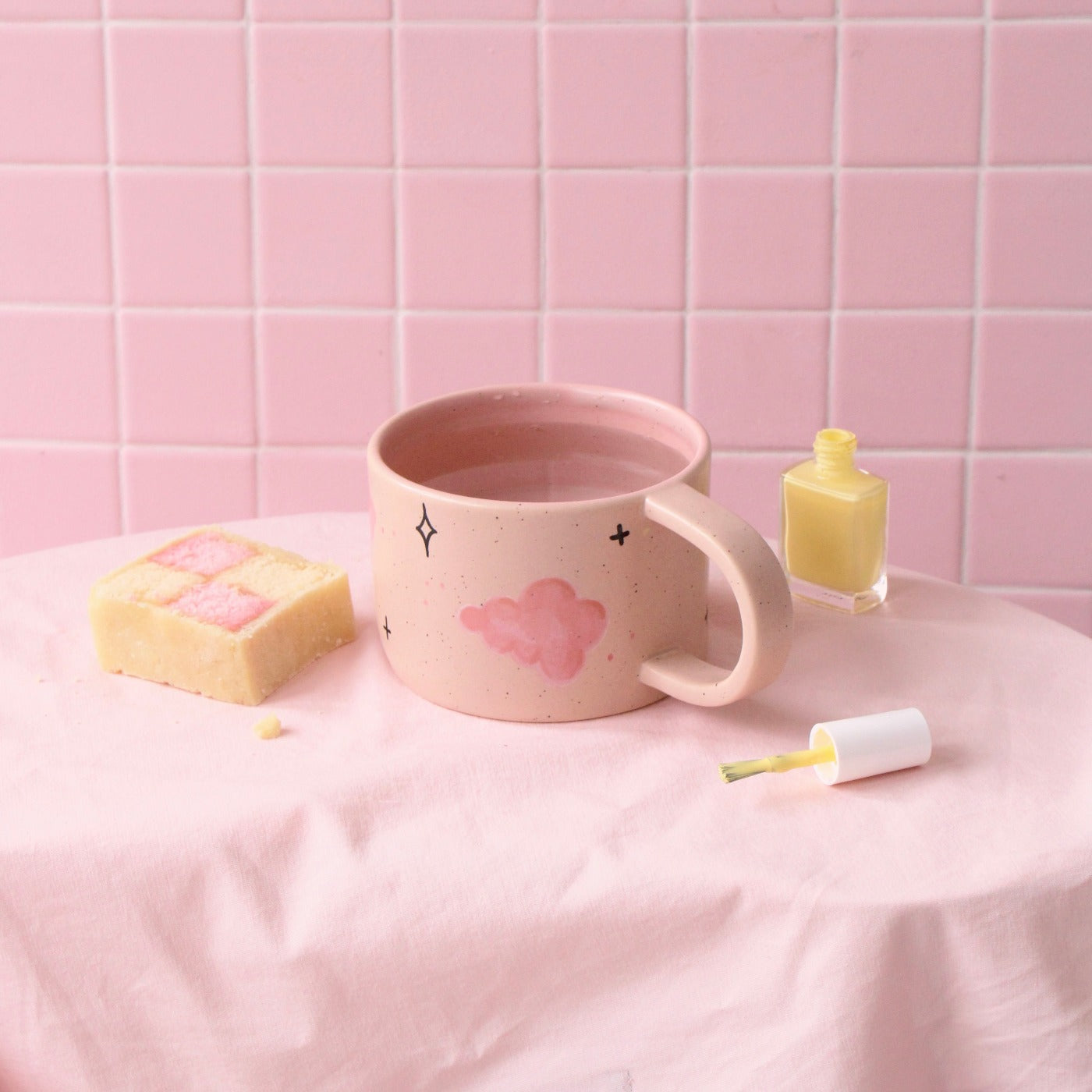 The Story

---
It was a lovely day - we were walking down a forest during one of our adventures, seeking new flavours and inspirations - when suddenly a tiny sparkle flies out of nowhere. At that point we were not sure what's happening, but now we know it was not just an ordinary forest. Oh no. It was magical! Within seconds one sparkle turned into hundreds and the scenery shifted rapidly - The trees became mushrooms and the mushrooms became trees. Little sparkles in the air started whispering words that felt sweet and the music they played you could almost touch! We quickly opened up our fluffy pink backpacks and offered the tiny creatures some Moondust - The music got so much more intensive and after a while it was all over. Floating just in front of us was a cute mug. The tiny sparkles on it? I guess that's just some little fairies!
Shipping Info

---
Free Shipping On Orders Over £25! - £2.99 Below.
Free tracking included. Express delivery available.
We only ship in eco friendly cardboard packaging!
Join the tea club!
Subscribe to our newsletter to receive a 10% Discount and discover the world of Teapsy!