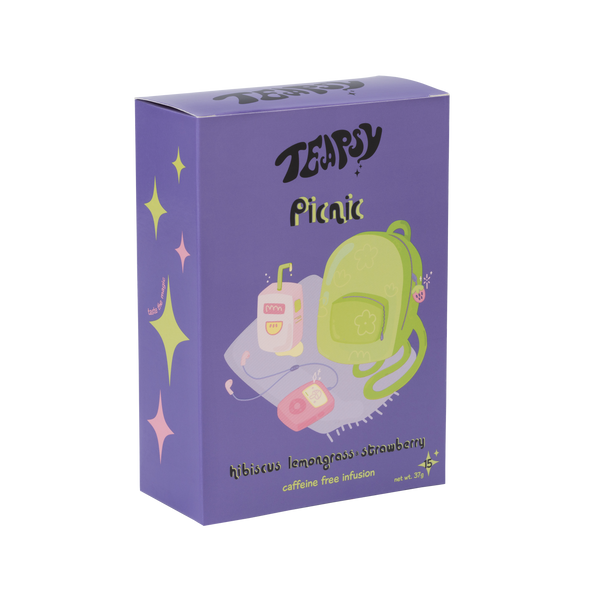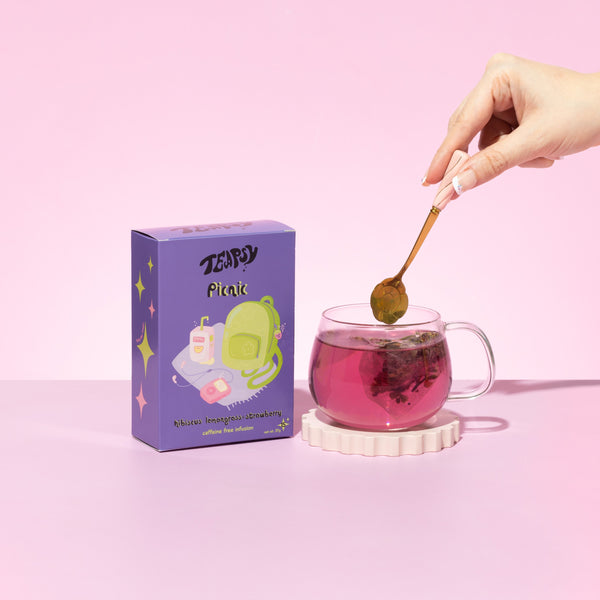 Picnic
Hibiscus, Lemongrass & Strawberry
Tastes like...
Hibiscus
Lemongrass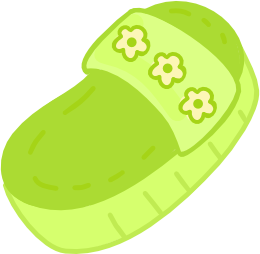 Strawberry
Hibiscus (39%), Rosehip, Lemongrass (13%), Lime Peel, Freeze-dried Strawberry (8%), Blackberry Leaves, Elderflower, Rose Petals
This is some seriously fruity blend! The hibiscusy sourness balanced by lemongrass and strawberry makes it the perfect walk companion. We have bascially put a whole forest in it! Great hot and cold, perfect for every season.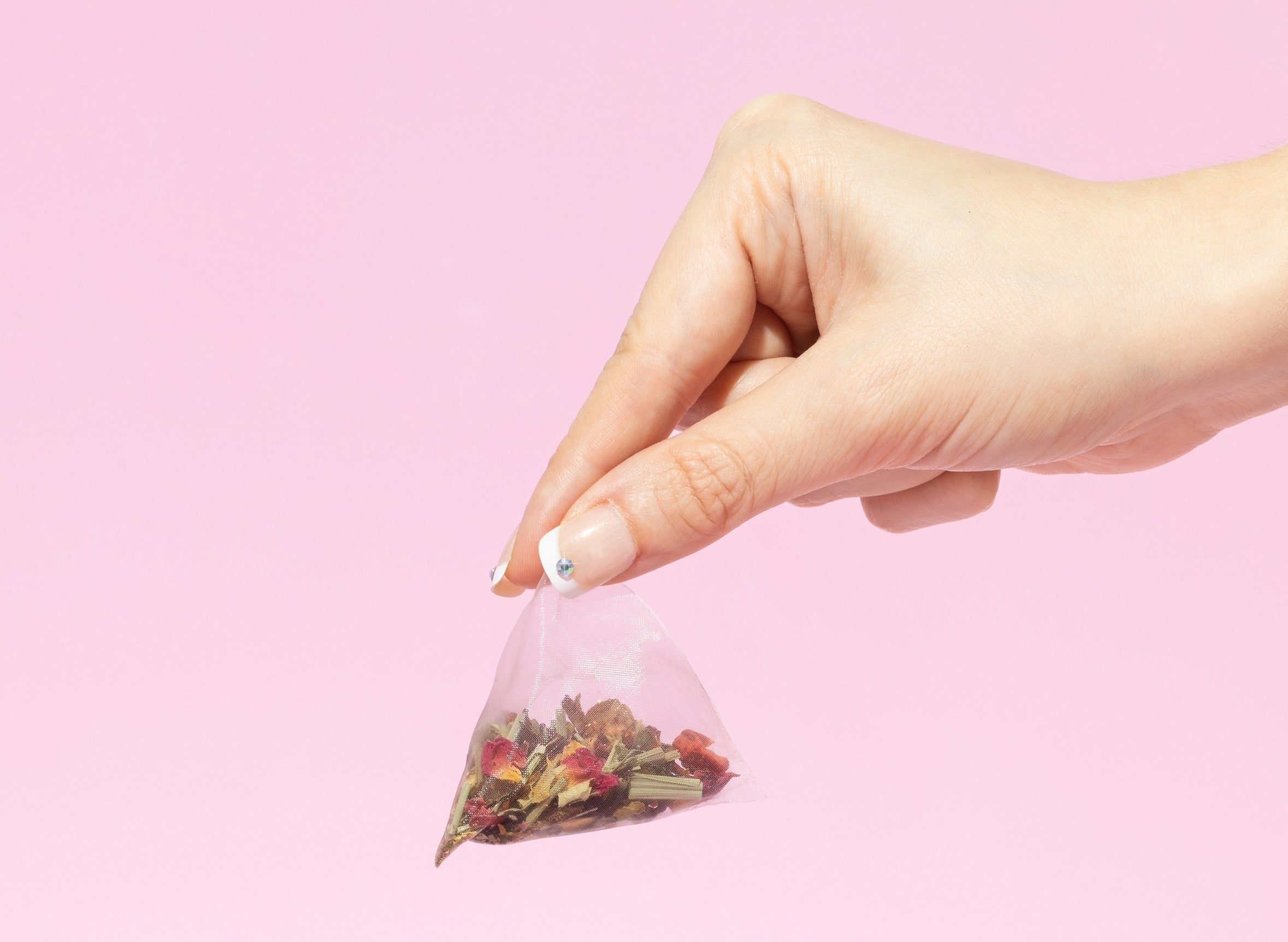 The Story

---
We've created this blend as a tribute to Summer. To all the sweet, growing fruits and all the busy, yellow bees. This tea is made for long walks finished off with a picnic at your favourite spot. Gives you some proper refreshment when the sun shines, and some sweet warmth when the moon is up. Classic teapot or a modern bottle? You could drink it hot as usual, or make some incredible cold brew. We love it both ways, so give it a try!
Eco-Guide

---
Shipping Info

---
Free Shipping On Orders Over £25! - £2.99 Below.
Free tracking included. Express delivery available.
We only ship in eco friendly cardboard packaging!
Join the tea club!
Subscribe to our newsletter to receive a 10% Discount and discover the world of Teapsy!