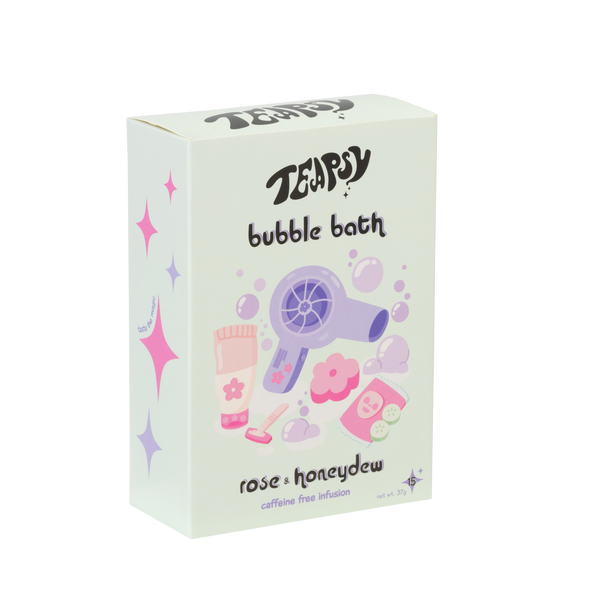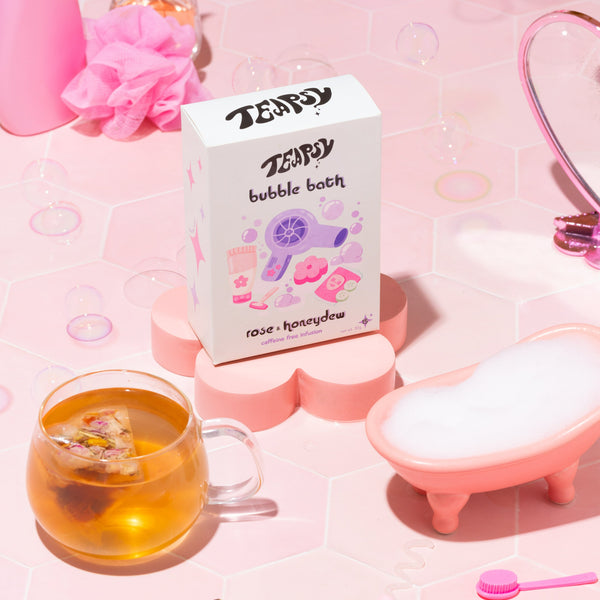 Bubble Bath
Rose & Honeydew (new!)
Tastes like...
Rose
Honeydew
Apple Pieces, Rosehip (33%), Rose Petals (8%), Lemongrass, Orange Peel, Jasmine Blossom, Orange Blossom, Lavender, Natural Flavouring (<1%)

This blend tastes like a sweet flower garden. The combination of flavours make for an incredibly subtle and unique experience. It makes you feel like you're taken care of. Your little moment of wellness and solice.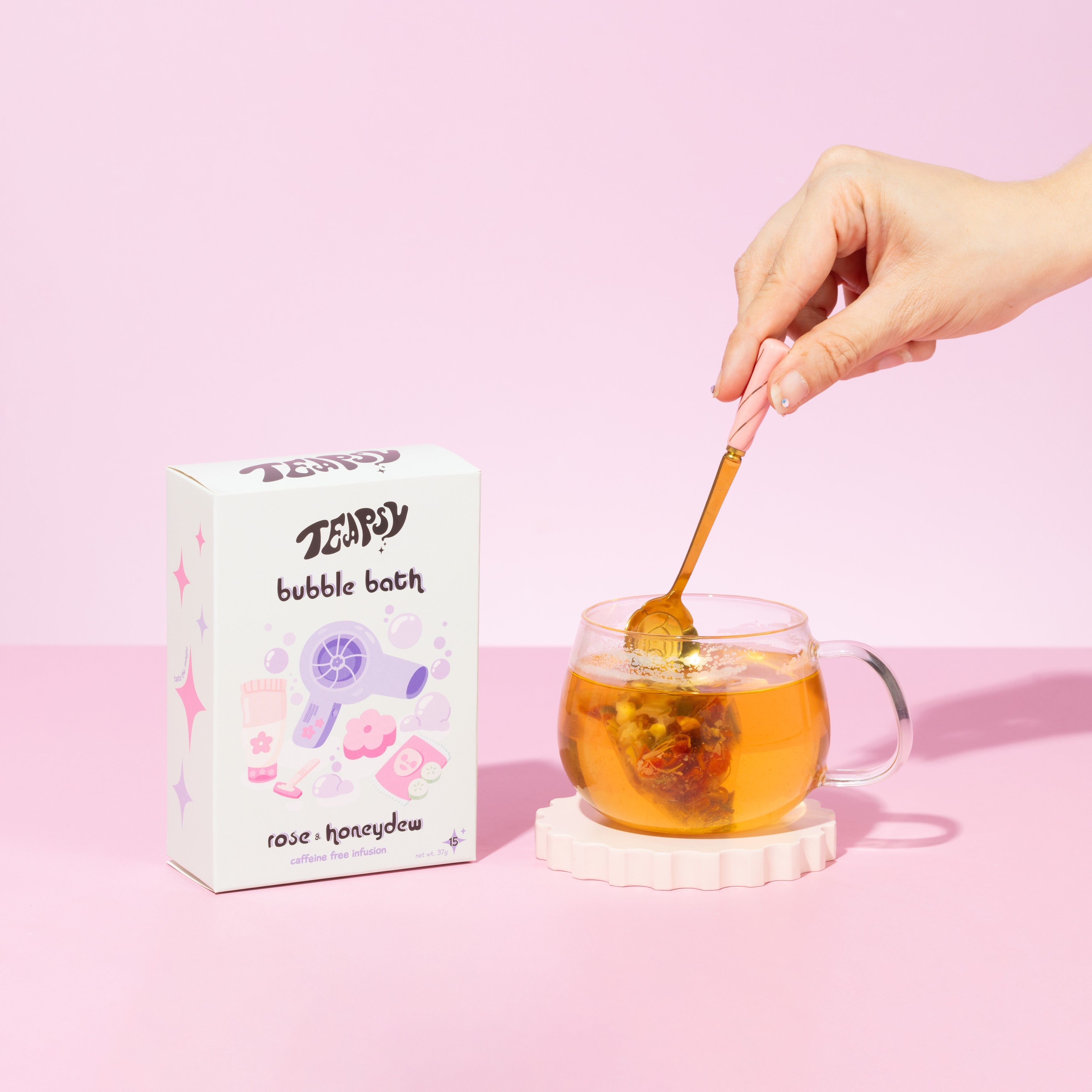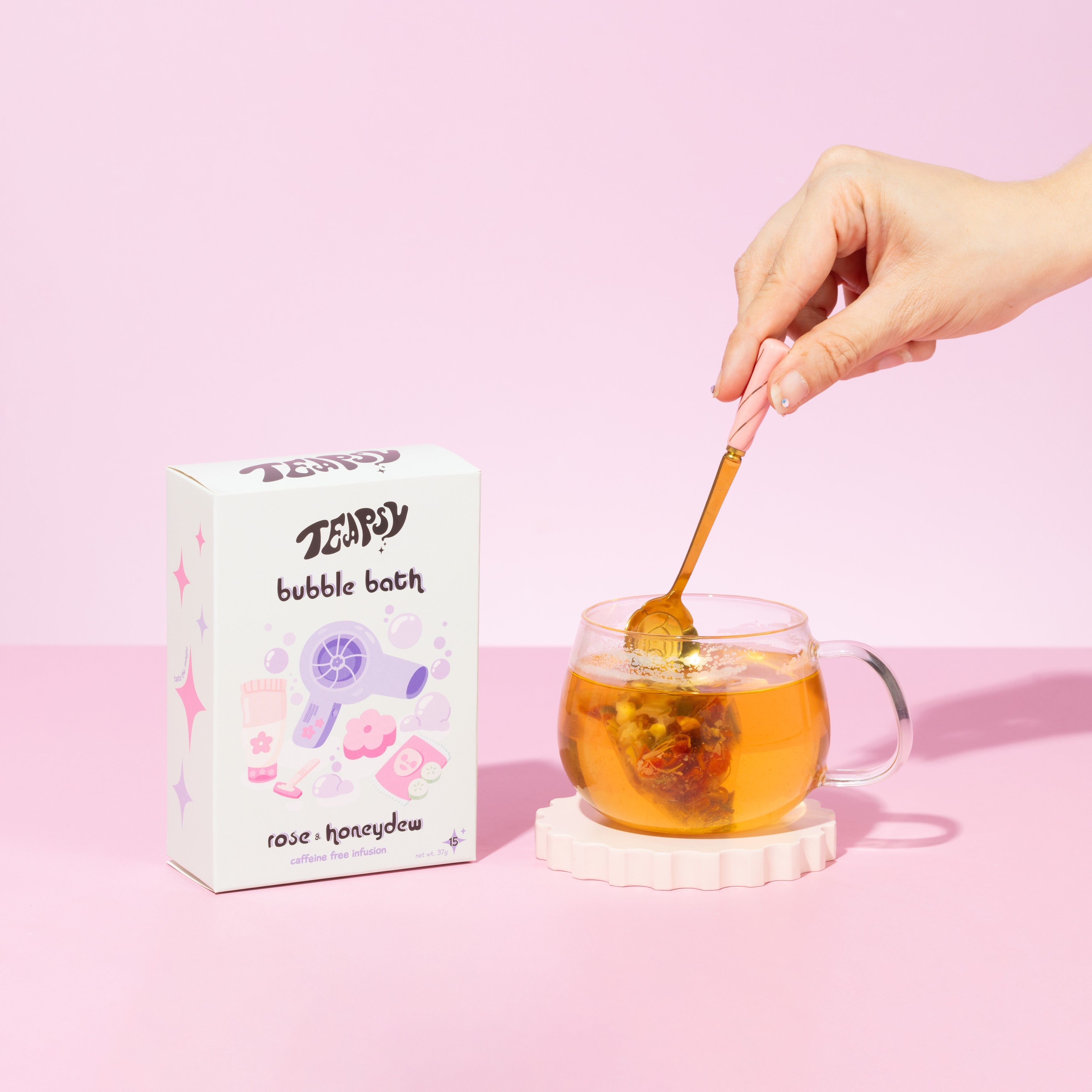 The Story

---
*Pop*

Another bubble bursts, leaving sweet, soapy scent in the air. The water's just right in that pink bathtub of yours. You're covered in bubbly foam from head to toes, leaving nothing but a smile - the relaxed kind. There's nothing like a bubble bath, you might as well stay here all day!

*Pop* *pop* *pop*
Eco-Guide

---
Shipping Info

---
Free Shipping On Orders Over £25! - £2.99 Below.
Free tracking included. Express delivery available.
We only ship in eco friendly cardboard packaging!
Join the tea club!
Subscribe to our newsletter to receive a 10% Discount and discover the world of Teapsy!